Juniata Student from Reading, Pa. Receives Study Abroad Scholarship
(Posted October 3, 2011)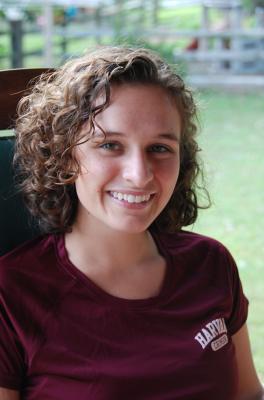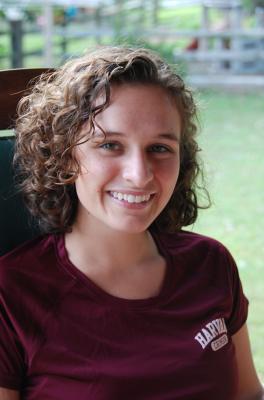 HUNTINGDON, Pa. -- Erin McClure, a junior studying biochemistry at Juniata College from Reading, Pa., received a DAAD Undergraduate Scholarship for study abroad in Germany and will spend the 2011-2012 academic year studying at Phillips University in Marburg, Germany.

McClure, the daughter of Glenn and Lori McClure, of Reading, is a 2009 graduate of Exeter Township Senior High School.

She will continue to take classes to help her toward her career goal in biomedical research. McClure has previously studied abroad in Germany, taking part in a summer program at Kapito Sprachschule in Muenster, Germany in 2010.

McClure also received the Bliss-Karns-Schwemmlein Scholarship from Juniata College to aid in funding her year abroad.

This past summer she worked as a student intern in biomedical research at Brigham & Women's Hospital/Harvard Medical School in Boston, Mass. She is working in the laboratory of Dr. Gregory Stahl, a 1984 Juniata graduate. She received an Undergraduate Summer Research Fellowship from the American Physiological Society to help fund her internship with Dr. Stahl.

McClure is active on campus and served last year as the treasurer for the German Club. She also is a member of the Christian Ministry Board and Tri-Beta, the national honor society for biology.

She is one of about 60 undergraduate students nationwide to receive the DAAD Scholarship. This highly competitive scholarship is for qualified undergraduate students to fund senior thesis research, internships, and study in Germany. DAAD is a German national agency aiming to bring together U.S., Canadian and German universities, professors and students, to provide fellowships and programs for students from the United States and Canada and to promote Germany's academic, scientific and cultural accomplishments.

DAAD, or German Academic Exchange Service, is the largest funding organization which provides support to international exchange of students and scholars. DAAD is a self-governing private national agency of 365 higher education institutions in Germany which is federally and state funded.
Contact April Feagley at feaglea@juniata.edu or (814) 641-3131 for more information.