Robin Spielberg to Perform Piano Works in Concert
(Posted October 10, 2011)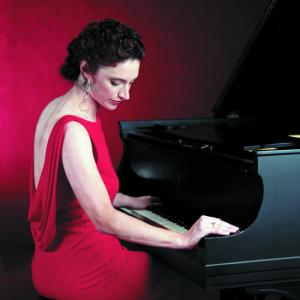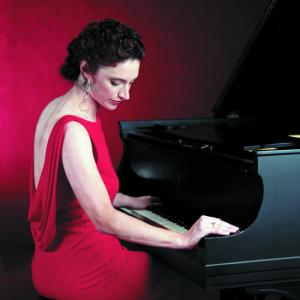 HUNTINGDON, Pa. -- Not many people can call themselves a composer, a mother, a spokesperson, a composer, a recording artist, and a producer, but Robin Spielberg can say all that, and then some. The acclaimed pianist will be performing a concert at Juniata College at 7:30 p.m., Thursday, Oct. 20, in Rosenberger Auditorium in the Halbritter Center for the Performing Arts.

For tickets and information about the Juniata College Presents series, please call (814) 641-JTIX (5849) General admission tickets for single performance are $20, except where otherwise noted. Single-show tickets for seniors over age 65 and children age 18 and under are $12. Juniata College students are admitted free with a student ID.

Spielberg has charmed countless audiences with her unique performance style since she made her Carnegie Hall debut in a sold-out concert at the Weill Recital Hall in 1997. From there, she has performed on PBS, CBS's "Saturday Morning," "Good Morning Arizona," "CBS New Orleans," and "Lifetime Live," not to mention tours in both the United States and South Korea.

Her discography is equally impressive: with 16 total albums, Spielberg conjured pieces ranging from original piano solos to arrangements of American standards, to lullabies for children, to holiday songs, to original American songs for piano/ensemble.

Her piece, "An Improvisation on the Canon in D" was one of iTune's top downloads and is featured in Korea's well-loved television drama, "A Winter Love Song." Her most recent album, "Sea to Shining Sea: A Tapestry of American Music 2010," was released last year joining her most recent albums, "Memories of Utopia" in 2005, "Spa Piano" in 2007 and "A New Kind of Love" in 2008.


Her piece, "An Improvisation on the Canon in D" was one of iTune's top downloads.
If her passion for music doesn't show in her professional experience, her personal and philanthropic history will. Spielberg's daughter was born prematurely and spent four months in a neo-natal intensive care unit. New to motherhood, Spielberg sought help in music and soon discovered the "transformative powers of music."

She is now the celebrity spokesperson for the American Music Therapy Association. On top of this, she composed an album of lullabies entitled "Beautiful Dreamer," which received positive reviews in The New York Times, Lifetime Live, Child Magazine, and on ABC News. And using what free time she has, Spielberg conducts educational programs for people of all ages on topics like the history of the piano, music as therapy, overcoming performance anxiety, and even a few workshops.

Critics, however, seem to be most impressed with Spielberg's performance style. A critic in Londonderry, N.H., raved about Spielberg's performance at Tupelo Hall, "From the moment she walks out on stage, until the last note gently caresses the room, Spielberg casts a spell on her audience that is palpable, visceral and spiritual. While her recordings are truly excellent, it's her live performance, and in-between-the-songs storytelling that sets her apart from the other artists and pianists."


Written by Ellen Santa Maria

Contact April Feagley at feaglea@juniata.edu or (814) 641-3131 for more information.