New Zealand Ambassador to UN Spends Week in Residence at Juniata
(Posted January 16, 2012)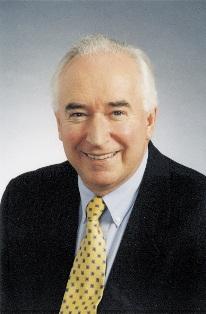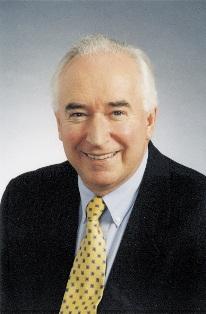 HUNTINGDON, Pa. -- Jim McLay, New Zealand Ambassador and the nation's permanent representative to the United Nations, will receive an honorary degree from Juniata College and spend the week of Jan. 23 through Jan 27 as Juniata's first United Nations Visiting Scholar, an inaugural program that will bring U.N. diplomats and envoys to central Pennsylvania in coming years.

"The chance to bring the crucial issues before the United Nations into the lecture halls of Juniata College and learn what the coming generation of leaders is thinking about affords me a wonderful opportunity to articulate the unique role of small states in shaping the big issues," McLay says.

McLay's week in residence will begin Sunday, Jan. 22 as he takes part in a discussion panel on "Should the U.S. Join the ICC" at 7 p.m., Jan. 22 in Neff Lecture Hall in the von Liebig Center for Science. The panel will discuss whether the United States should join the International Criminal Court and its power to investigate and prosecute such crimes as genocide, war crimes and crimes against humanity. Other panelists include Keith Pesto, a federal magistrate judge for the United States District Court for the Western District of Pennsylvania, and Emil Nagengast, professor of politics at Juniata, who will moderate the panel.

The ambassador will give a public talk on his "Adventures in Diplomacy, Parliamentary Politics and International Finance" at 7 p.m., Monday, Jan. 23 in Neff Lecture Hall. McLay will receive an honorary doctor of humane letters degree prior to the lecture from Thomas R. Kepple, president of Juniata, and Richard Mahoney, professor of peace and conflict studies and director of the Baker Institute for Peace and Conflict Studies

On Tuesday, Jan. 24, McLay will sit in on the Nonviolence: Theory and Practice course with Polly Walker, assistant professor of peace and conflict studies, in 301 Good Hall. Later that afternoon, McLay will speak to members of Juniata's Model UN student club at 3 p.m. on "The Role of an Ambassador to the UN" in 225 Brumbaugh Academic Center.


"Learn(ing) what the coming generation of leaders is thinking about affords me a wonderful opportunity to articulate the unique role of small states in shaping the big issues."

JIm McLay, New Zealand Ambassador to UN
Another discussion panel is on the agenda Wednesday, Jan. 25 at 7 p.m. The topic for the panel is "What Can We Do (If Anything) About the Great Recession?," and panelists include McLay, Brad Andrew, associate professor of economics and Wei-Chung Wang, assistant professor of business and economics. Jim Lakso, provost and professor of economics, will moderate the panel

McLay has had a long career in business and politics. After working as a barrister (the British equivalent of an attorney), he was elected to the New Zealand Parliament in 1975. Over his 12-year parliamentary career, he served as deputy prime minister, opposition leader, attorney general and minister of justice. He retired from politics in 1987 and received the Queen's Service Order for public service the same year.

He continued his service to New Zealand in 1993, when McLay was named New Zealand Commissioner on the International Whaling Commission, a post he held until 2003. During that time, he served as chair of the commission's finance and administration committee, and served on its finance committee.

During his time on the commission McLay chaired government policy reviews of electricity markets, defense funding, financial management and reform of road funding. After leaving the commission, he was appointed Companion of the Order of New Zealand for his services to conservation.

After 2003, McLay returned to the corporate world, serving on boards and as executive chair of Macquarie New Zealand, a financial services group. He also served as chair of Goodman NZ, a property trust, and chair of MetLifecare and Just Water International. He also has served on the corporate boards of Motor Race NZ, Nueren and Evergreen Forest.

Contact April Feagley at feaglea@juniata.edu or (814) 641-3131 for more information.