Juniata Hosts Dancer Camille A. Brown as MLK Celebration Speaker
(Posted January 14, 2013)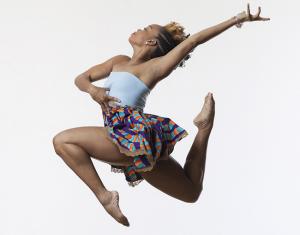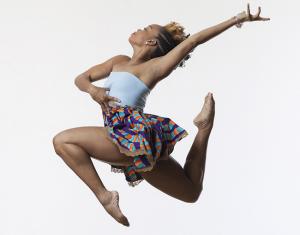 HUNTINGDON, Pa. -- Camille A. Brown, an acclaimed dancer and director of her own dance company, will take a break from movement and dance to speak on how the legacy of Martin Luther King Jr. has affected her work and her life as an artist at Juniata College at 7:30 p.m., Thursday, Jan. 24 in Rosenberger Auditorium in the Halbritter Center for the Performing Arts.

The talk is free and open to the public. The talk is sponsored by Juniata's Office of Diversity and Inclusion and Juniata Presents, the college's performing arts series.

Brown's company also will perform the day after her talk, at 7:30 p.m., Friday, Jan. 25 in Rosenberger Auditorium.

Trained originally as a musician, Brown formed her dance company in 2007 after a long career as a dancer and choreographer. She has performed with many dance companies, including the Alvin Ailey Dance Theater and Rennie Harris/Pure Movement, and has choreographed dances for Ailey companies, Philadanco, Urban Bush Women, August Wilson Dance Ensemble and Mallet Memphis.

In her talk, Brown will relate how Martin Luther King's life and lessons have influenced her experiences with racism, sexism and body image. Her talk to the Juniata community is particularly resonant because she spent two weeks at the college in fall 2012 preparing a new work, "Mr. TOL E. RAncE," that uses the stereotyped roles black performers had to play as fuel for a new piece combining dance, comedy and live music.

She received the 2012 Mariam McGlone Emerging Choreorgapher Award, and is one of four choreographers chosen to be a fellow for Alvin Ailey's New Directions Choreography Lab.

As an educator she has given countless workshops and works as an adjunct professor of dance at Long Island University and Barnard College.

Before founding her own company, Brown danced with the Ronald K. Brown/Evidence, A Dance Company from 2001 to 2007. She also has branched out to choreograph sequences for musical theatre, including a recent Broadway revival of "A Street Car Named Desire" and the off-Broadway production, "Soul Doctor." She also choreographed the musicals "Needles and Pins" and "Fortress of Solitude."

Brown attended the Ailey School and earned a bachelor's degree from the University of North Carolina. She received early training at the Bernice Johnson's Cultural Arts Center and the Devore Dance Center.
Contact April Feagley at feaglea@juniata.edu or (814) 641-3131 for more information.