Plane Talk: Juniata Politics Professor to Lecture on Election Year Courses
(Posted January 23, 2013)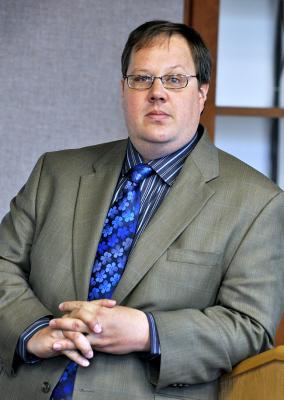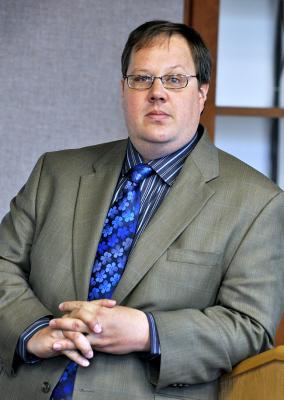 HUNTINGDON, Pa. -- Dennis Plane, associate professor of politics, has spent the past year traveling to two political conventions and an inaugural. Find out what has he learned at the lecture, "Experiential Education at the National Party Conventions and the Presidential Inauguration," at 4:30 p.m., Tuesday, Jan. 29 in Neff Lecture Hall in the von Liebig Center for Science on the Juniata campus.

The lecture is free and open to the public. The Bookend Seminar series features afternoon lectures each month by Juniata College faculty.

Plane recently returned from the Presidential Inauguration Seminar, which is sponsored by The Washington Center, a nonprofit agency based in Washington, D.C., specializing in internships and seminars for college students. The Jan. 12-22 seminar had Plane teaching (and overseeing) about a dozen Juniata students in the five weekdays leading up to President Barack Obama's second inaugural.

Last semester in fall 2012, Plane sent contingents of Juniata students to each national political convention, a three-week seminar that combined lectures, discussion and internship-style work experiences to give students a look at the American political machine.

Plane will discuss how these seminars are structured and reveal what methods work best for hands-on work experiences. He also will talk about how the academic seminars at the convention programs and inaugural program match up to the best practices model for experiential education.

Plane joined Juniata's faculty as assistant professor of politics in 2004. He earned a bachelor's degree in political science in 1993 from Rollins College in Winter Park, Fla., and went on to earn a doctoral degree in political behavior and American political institutions in 2002 from the University of Texas in Austin, Texas.

He was promoted to associate professor in 2009. Plane previously worked as a visiting assistant professor at Gallaudet University in Washington, D.C. from 2002 to 2004. He also worked as a teaching assistant at the University of Texas from 1995 to 1997 and as an instructor in politics from 2000 to 2002. From 1998 to 2000 he also worked as an adjunct professor of politics at Austin Community College in Austin, Texas.

He has taught courses in U.S. government, state and local government, public policy, Congress and public opinion. At Juniata, he team-teaches a course in political psychology with Phil Dunwoody, and he created a course focused on presidential elections in 2008 and repeated the experience in 2012.

He serves on the Federal Government Advisory Board for The Washington Center. He has presented papers at a variety of professional conferences and published articles in several professional journals, including "Political Behavior."
Contact April Feagley at feaglea@juniata.edu or (814) 641-3131 for more information.