Juniata President Kepple to Lead Council of Independent Colleges Institute
(Posted May 20, 2013)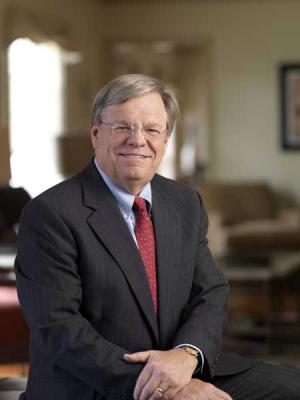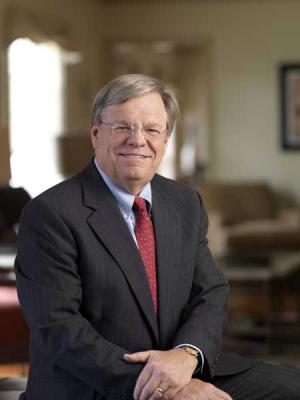 HUNTINGDON, Pa. -- Thomas R. Kepple, retiring president of Juniata College, has been named, effective July 1, president of the American Academic Leadership Institute, a Washington, D.C.-based agency specializing in the creation and implementation of academic programs and other forms of assistance that enable academic leaders in various administrative positions to be successful in their roles and to advance the institutions they serve.

"Tom Kepple has served as a faculty member in AALI programs and has a deep commitment to preparing leaders for the academy's future," says Dana L. Gibson, president of Sam Houston State University in Huntsville, Texas, and chair of AALI's board of directors.


The institute's higher education leadership programs have included president-trustee dialogues and colloquia for presidents and chief academic officers, offered separately, where participants read and discuss classic and contemporary readings to inform the major issues of academic leadership and decision-making.

AALI offers national and regional workshops and seminars on leadership; research projects and publications; two yearlong leadership development programs, the Senior Leadership Academy; and the Becoming a Provost Academy, to prepare senior administrators for cabinet positions. It also sponsors a yearlong program, the Executive Leadership Academy, to prepare seasoned cabinet officers for presidencies.

"It will be a distinct pleasure to lead AALI into the future and to continue to build on its substantial array of leadership development and support programs," Kepple says. "There has never been a more important time to provide educational opportunities for America's future higher education leaders, and AALI is one of only a few programs nationally to offer high quality preparation for the leadership challenges ahead."

"It will be a distinct pleasure to lead AALI into the future and to continue to build on its substantial array of leadership development and support programs"

Thomas Kepple, preside of Juniata

The American Academic Leadership Institute collaborates with the Council of Independent Colleges, the American Association of State Colleges and Universities and Academic Search, Inc., to add innovative approaches to the institute's slate of programs.

Kepple will take over AALI from Ann Die Hasselmo, managing director of Academic Search Inc. and the former president of Hendrix College, in Conway, Ark. She joined Academic Search in 2002 and was named president of AALI in 2006.

Kepple came to Juniata in 1998 from Sewanee: The University of the South. He is the founding chair of the Tuition Plan Consortium, a national non-profit organization organized to develop and market the Private College 529 Plan a prepaid tuition plan for private colleges and universities.

He served as the vice chair of former Pennsylvania Gov. Ed Rendell's higher education transition team. Kepple is the founding chair of the Landmark NCAA Division III athletic conference. He was awarded the Westminster College Outstanding Alumni Citation in October 2000 and in 2011 was awarded the honorary degree, doctor of humane letters, from Elizabethtown College.â?¨

Prior to his presidency, Kepple was vice president for business and community relations at Sewanee: University of the South. A native of Murrysville, Pa., he earned a bachelor's degree in business and economics from Westminster College, in New Wilmington, Pa. in 1970. He went on to earn a master's degree in business administration and a doctorate in education, both from Syracuse University.

Kepple's higher education memberships include: National Association of Independent Colleges and Universities, and Council of Independent Colleges. He is a member of Omicron Delta Kappa (Leadership), Order of Omega (service), Pi Delta Epsilon (Journalism), and Omicron Delta Epsilon (Economics).

Kepple has written and spoken on many topics including prepaid tuition/529 plans, community development, value-based management systems, campus planning, energy conservation, leadership and incentive early retirement programs. He is the co-author of the book Incentive Early Retirement Programs for Faculty. He has overseen $200 million in construction and renovation on college campuses as well as the completion of the Rhodes College campus plan, and The University of the South's 10,000-acre land-use study.


Contact April Feagley at feaglea@juniata.edu or (814) 641-3131 for more information.