Physics Professor to Speak on Year Spent as State Department Fellow
(Posted September 9, 2013)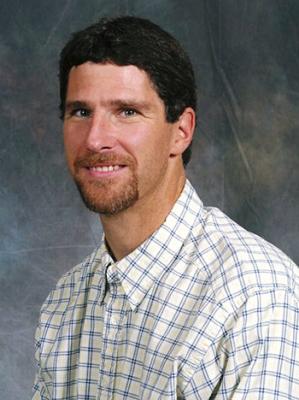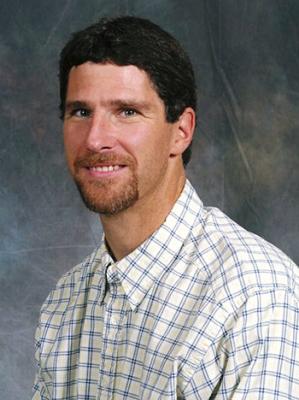 HUNTINGDON, Pa. -- Not many college professors get the chance to venture beyond the classroom and experience real-world policy decisions being made, but Jim Borgardt, professor of physics at Juniata College, will tell how he spent all of the 2012-2013 academic year working on nuclear trafficking policy at the U.S. Department of State at 4:30 p.m., Tuesday, Sept. 17 in Neff Lecture Hall in the von Liebig Center for Science.

The lecture is free and open to the public. The talk is part of the Bookend Seminar Lecture Series, a monthly event featuring talks by Juniata faculty.

Borgardt's talk, "Policy-based Efforts to Counter Nuclear Smuggling," will focus on his work as an American Institute of Physics Fellow in the State Department's International Security and Nonproliferation Bureau within the Weapons of Mass Destruction Terrorism office.
Borgardt served as a member of the Smuggling Response Team, which is charged with coordinating U.S. government cooperation with foreign partners to respond to nuclear trafficking incidents overseas, developing U.S. policy to counter nuclear smuggling and assisting foreign partners in building capacity to counter illicit trafficking.

He will outline how he spent his sabbatical year at the agency, including such experiences as leading a web-based exercise with participants from laboratories in 20 nations. The exercise advanced technical capacity in developing national nuclear forensics libraries and using them to investigate seizure events.

Borgardt has taught a course at Juniata titled "The Threat of Nuclear Weapons" and has participated in several research projects on nuclear radiation detection at the Pacific Northwest National Laboratory in Hanford, Wash.

Borgardt came to Juniata in 1998 from the University of Arizona, where he was a lecturer in physics. He earned a doctorate and master's degree in physics from the University of Arizona, and two bachelor's degrees in physics and mathematics from the University of California at Santa Barbara.

He was promoted to associate professor in 2004 and was promoted to full professor in 2010. He received the Gibbel Award for Distinguished Teaching in 2003. In 2011, he was named the William Woolford Professor of Physics. He received the Beachley Award for Distinguished Teaching in 2012. At Juniata, he has established several popular physics outreach events. Mall Physics features demonstrations at a local shopping mall, and Physics Phun Night offers live demonstrations onstage in Juniata's Alumni Hall.

Borgardt is currently a member of the American Institute of Physics, the Council on Undergraduate Research, and the American Association for the Advancement of Science.
Contact April Feagley at feaglea@juniata.edu or (814) 641-3131 for more information.