Juniata Hosts Workshop on African-American Historical Trauma
(Posted September 16, 2013)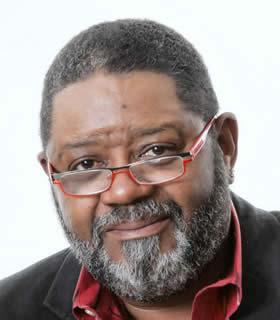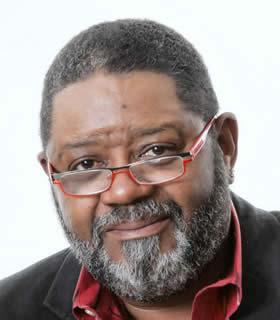 HUNTINGDON, Pa. -- Samuel Simmons, a behavioral consultant and a licensed drug and alcohol counselor based in Minneapolis, Minn., will speak at Juniata College on "Reclaiming the Narrative: African-American Historical Trauma," a workshop held at 7 p.m., Wednesday, Sept. 25 in the ballroom of Ellis Hall on the Juniata campus.

The 7 p.m. workshop is free and open to the public. There will be another workshop open to Juniata faculty and staff at 10 a.m., Thursday, Sept. 26 in the Sill Boardroom in the von Liebig Center for Science.

The workshop will examine the link between historically traumatic experiences and the behaviors, beliefs and perceptions that grew from such trauma and subsequently became behavioral challenges to the African-American community. Simmons will discuss the importance of being aware of cultural perceptions and beliefs between various ethnic groups and how participants in the workshop can gain a better understanding of intergenerational historical trauma and how such events affect the behavior and beliefs of succeeding generations.

Simmons has worked for more than two decades in program development, counseling and staff training for such areas as chronic pain, chemical dependency, intergenerational trauma and violence abatement. He received the 2009 Governor's Council on Faith and Community Service Best Practices Award for his work with the Minnesota Department of Veteran's Outreach Services, released prisoners, and in the area's African-American community.

He started Samuel Simmons Consulting in 1990 and continues to be a SAFE Families manager for The Family Partnership. He received the Kirby Puckett Legacy Award in 2007.

He is licensed as an alcohol and drug counselor by the Minnesota Department of Health and is a member of the Institute for Chemical Dependency Professionals. He earned an associate's degree in business management from Minneapolis Community College in 1984 and is currently working toward a bachelor's degree at Metropolitan State University in Minneapolis, Minn.

He is a member of the Minnesota Fathers and Families Network, the Minnesota Association of Black Psychologists, the National Association of Alcoholism and Drug Abuse Counselors and the National Black Alcohol and Addictions Counselors.
Contact April Feagley at feaglea@juniata.edu or (814) 641-3131 for more information.