Juniata Historian Talks on Myths, Traditions Surrounding Mountain Day
(Posted October 7, 2013)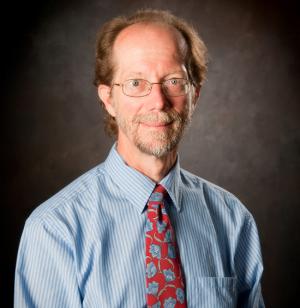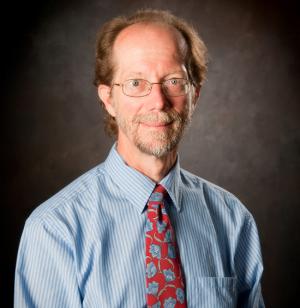 HUNTINGDON, Pa. -- All Juniata College graduates know about Mountain Day -- it's the surprise holiday where they don't have to go to class. Many of them may even remember the reason the college started the tradition in the first place. David Sowell, professor of history at Juniata and a veteran of two decades of Mountain Days, will delve deeper into Mountain Day lore in a talk at 4:30 p.m., Wednesday, Oct. 16, in Neff Lecture Hall in the von Liebig Center for Science on the Juniata campus.

"The Myth of Mountain Day: Popular Fears, Medical Knowledge and Collegiate Tradition" is part of the Bookend Lecture Series, which features an afternoon lecture each month by a Juniata faculty member. The lecture is free and open to the public.

In his talk, Sowell will cover the reasons why Juniata celebrates Mountain Day, which honors three Juniata students who sought refuge at Trough Creek in 1877 as a smallpox outbreak threatened Huntingdon.

Much of the talk will be devoted to exploring the historical implications of smallpox as a disease capable of panicking the Huntingdon community in the winter of 1877-78. He will talk about sources of medical knowledge and discuss the relationships between history, myth and tradition.

Sowell's research interests focus on the social history of Latin America, focusing mainly on labor history and the history of medicine. He has written two books exploring these topics, including "The Tale of Healer Miguel Perdomo Neira: Healing, Ideologies, and Power in the Nineteenth-Century Andes (2001)" and "The Early Colombian Labor Movement: Artisans and Politics in Bogotá, 1832-1919" (published in 1992). He is currently writing and researching his third book, "A History of Social Violence in Latin America."

Sowell joined the Juniata faculty in 1989 as an assistant professor of history. He was promoted to associate professor in 1992 and was promoted to full professor in 2001. From 1996 until 1999, Sowell served as assistant academic dean and director of international programs. He has been extraordinarily active in the internationalization of the campus, serving on the 1993 Task Force on Internationalizing Juniata, the International Education Committee and the Middle States Task Force on Internationalization

Sowell received the Beachley Award for Distinguished Academic Service in 2007 and received the Junior Faculty Award for Distinguished Teaching in 1994. He earned an A.B. degree in history from Western Kentucky University in 1975, and a bachelor's degree in history from Grand Valley State College in 1976. He earned a master's degree in 1980 and a doctorate in 1986, both from the University of Florida.

He is a member of the American Historical Association, the Latin American Studies Association, the Southeastern Conference of Latin American Studies and the Conference on Latin American History.
Contact April Feagley at feaglea@juniata.edu or (814) 641-3131 for more information.