Consultant for Mercer to Spend Weeklong Residency at Juniata
(Posted October 18, 2013)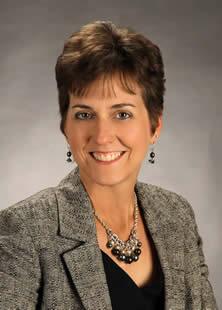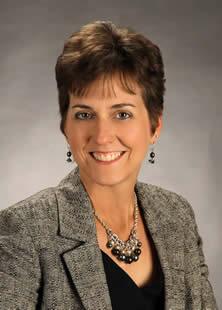 HUNTINGDON, Pa. -- Tracy Grajewski, a human resources consultant who has been a partner since 2013 at Mercer, an international consultancy firm specializing in human resources, health, retirement and investment solutions, will spend a week as an "executive in residence" as part of an annual program in the Juniata College Department of Accounting, Business and Economics from Monday, Oct. 21 through Thursday, Oct. 24.

In addition to teaching and collaborating with Juniata faculty, Grajewski, who is based in Pittsburgh and is responsible for growing and strengthening Mercer's client relationships in Pittsburgh, Cleveland, and the Midwest, also will give a public presentation at 7 p.m., Thursday, Oct. 24, in Neff Lecture Hall in the von Liebig Center for Science.

The talk is free and open to the public.

Grajewski, a 1986 Juniata graduate, visits her alma mater as part Juniata's "executive-in-residence" program in the college's business department. Her residency was made possible by an endowment from Carl and Nancy Glaeser. Carl Glaeser is a 1977 graduate of Juniata and Nancy Glaeser is a 1976 graduate. The program has invited Juniata alumni who have achieved uncommon success in the business world to work in residence at the college for the past three years. While she is on campus, she will be sitting in on classes, offer advice on interviewing, resume preparation and career progression, and work with Juniata's business professors to hold workshops or one-on-one sessions.

Grajewski joined Mercer in July 2013 and has had a successful career as a human resources executive from nearly the beginning of her career.

She was vice president of human resources operations for Highmark, one of the nation's leading health and wellness companies, from 2010 to 2013. Grajewski was based in the Pittsburgh area. From 2006 to 2010, she was senior director for human resources in the manufacturing division for Merck, based in Whitehouse Station, N.J. She started her career at Merck, one of the largest pharmaceutical companies in the world, in 1997 as employment and placement manager. She became director of workforce programs in 1999 and was promoted to senior director of corporate staffing in 2002.

She began her business career in 1986 with Meridian Bank, in Reading, Pa., as cash management sales representative. After working as a management trainee supervisor and college recruiting coordinator, she was promoted to assistant vice president for HR programs in 1992. From 1995 to 1996, Grajewski was vice president and manager of recruiting for the bank and became vice president for human resources in 1996.

At Juniata, Grajewski earned a bachelor's degree in marketing and Spanish. She went on to earn a master's degree in business administration in 1992 from Syracuse University, specializing in human resources.
Contact April Feagley at feaglea@juniata.edu or (814) 641-3131 for more information.