Juniata English Professor Creates 'Literature of Revenge' Course
(Posted February 24, 2014)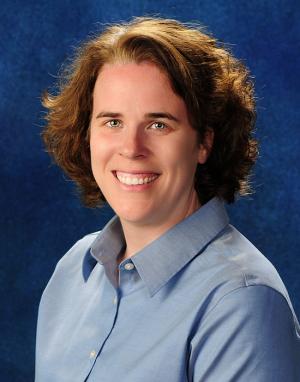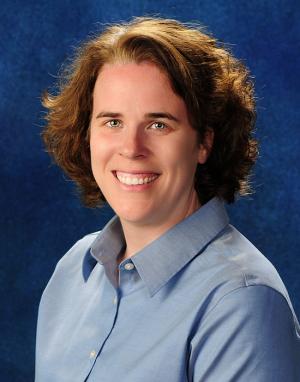 HUNTINGDON, Pa. -- "Vengeance is mine," sayeth the Lord, and on a less heavenly note, the O'Jays warned listeners against "Backstabbers," but only at Juniata College would an English professor construct a whole course based on revenge.

"I love revenge," says Amy Mathur, assistant professor of English, with a smile that suggests she takes the biblical instruction "an eye for an eye" seriously. "Characters take revenge with calculation. They have to think about it and plan it. They don't just stumble into it."

It is just this love of plotting and payback that led Mathur to create her course "The Literature of Revenge" several years ago. She's teaching it again this semester and has noticed a surge of interest in students who want to study retribution on the page.

"Revenge is kind of like love, as a topic for storytellers," Mathur explains. "It shows up in literature throughout every time period."

Mathur and the class examine divine retribution first, by reading and discussing the "eye for an eye" passage in the Bible. "We sort of follow the idea of revenge throughout the development of literature and discuss how our present-day morality fits in with these stories."


. "Characters take revenge with calculation. They have to think about it and plan it. They don't just stumble into it."

Amy Mathur, assistant professor of English
The literature Mathur has the class read is not exactly genteel drawing-room revenge scenarios. They read two Euripedes plays, "Medea," the story of a mother who kills her children to revenge herself on an unfaithful husband, and "Hecuba" who takes revenge for the deaths of her children by killing her enemy's children.

Not exactly "Murder on the Orient Express."

"Revenge is emotional and dramatic," Mathur says. "Students tend to think we just invented sex and violence in literature in the 21st century."

The course follows a chronological path with readings such as Heinrich von Kleist's "Michael Kohlhaas," an 1811 novella of a man who seeks revenge when he feels wronged by the government. The central reading for the course is the revenge epic "The Count of Monte Cristo," the classic Alexandre Dumas novel where an unjustly imprisoned man escapes and proceeds to wreak revenge on those he holds responsible for his imprisonment.

"It's the quintessential revenge text and probably my favorite book," Mathur says. "It's personal, political and exciting."

Although countless films have been made from revenge-filled material, the course only requires the students to watch one, the 2002 version of the "Count of Monte Cristo," starring Jim Caviezel. Mathur holds a discussion about the movie because the plot has been changed significantly from the orginal novel.

The class reads other authors such as Edgar Allan Poe and moves into modern literature with the novel "Dispatches from the Cold," by Leonard Chang and "The Life and Loves of a She-Devil," by Fay Weldon, an over-the-top tale of revenge waged by a dowdy housewife whose husband has left her for a glamorous romance novelist.

The course concludes with a disturbing novel set in Pennsylvania called "Tony and Susan" by Austen Wright. The plot uses a novel-within-a-novel structure and follows Tony, a man whose wife and daughter are murdered in a quest for legal redress. When he is given the opportunity for revenge near the end of the novel, what does he do with it?

" 'Tony and Susan' is a great way to end the semester, because it allows the students to examine their own personal codes as they discuss the novel," Mathur says.

Well, they say reading well is the best revenge.

Contact April Feagley at feaglea@juniata.edu or (814) 641-3131 for more information.