Kris Allen, Mike Posner to Perform Concert at Juniata College
(Posted March 18, 2014)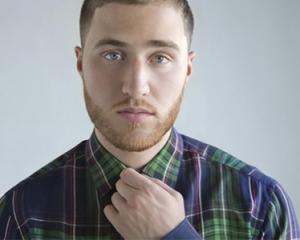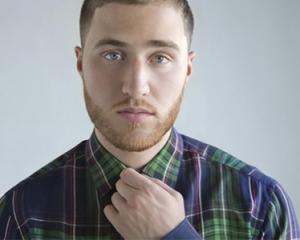 HUNTINGDON, Pa. -- Mike Posner, a hip-hop performer responsible for such hits as "Cooler Than Me" and "Bow Chicka Wow Wow," and Kris Allen, an "American Idol" winner whose most recent hit is "Live Like We're Dying," will perform in concert at Juniata College starting at 7:30 p.m., Saturday, March 29 in the intramural gym of the Kennedy Sports and Recreation Center on the Juniata campus.

Tickets for the concert are $15 for Juniata College students and $20 for all other concertgoers. Tickets can be purchased from now through March 29 on line at http//www.juniata.edu/life/jab/majorevent/2014/purchase_tickets.html. Tickets also are available for purchase at Ellis Hall information desk every Monday, Wednesday and Friday from 11 a.m. to 1 p.m. (excluding the spring break week of March 8-16) or at the door or at Ellis Hall on the day of the concert.

The concert is organized and sponsored by Juniata Activities Board, the programming organization at Juniata College, which is comprised of student leaders with guidance from the Office of Student Activities.

Allen will perform first at 7:30 p.m., bringing his folk-influenced style to original songs and covers he sang while he competed in the eighth season of "American Idol." Allen, who beat out Adam Lambert that year, charted two songs, "No Boundaries" and "Heartless," on the Billboard 100 during his "Idol" run.

After his win on the show, Allen released "Kris Allen," a 2009 album that featured the Top 20 hit "Live Like We're Dying." He wrote or co-wrote the majority of material on the album. His next album, "Thank You Camellia," featured the single "The Vision of Love." He is currently touring the United States and has started recording his third album.

In addition to his music, Allen also makes time for missionary work in developing countries, work that he started while he was a college student at the University of Central Arkansas. He has created two foundations devoted to music education, Music Empowers Foundation and Little Kids Rock.

Singer-songwriter Mike Posner will take the stage at about 9 p.m., touring to support his debut album "31 Minutes to Takeoff." That album yielded three singles, "Cooler Than Me," "Please Don't Go" and "Bow Chicka Wow Wow."

Posner also has a thriving career as a writer and producer, producing "Boyfriend" for Justin Bieber, and "Beneath Your Beautiful," by Labrinth. He also has written songs for Pharrell Williams, Big Sean, Wiz Khalifa, Nelly and Snoop Dogg.

Posner, who started his career at Duke University, was one of the first artists to release music through iTunes U and soon released a mix tape, "One Foot Out the Door."

All three of Posner's Singles reached the Billboard charts, with "Cooler Than Me" climbing all the way to No. 6. His second album, "Sky High," was released in 2011 and charted the single "Looks Like Sex." He is currently working on his third album, titled "Pages."
Contact April Feagley at feaglea@juniata.edu or (814) 641-3131 for more information.