Stephen Wilber, Concert Pianist, to Play at Juniata
(Posted September 15, 2014)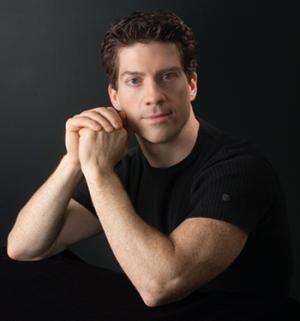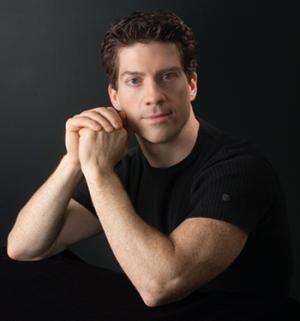 HUNTINGDON, Pa. -- With a unique blend of contemporary style and a familiarity for the classical repertoire, Stephen Wilber will perform a solo piano recital at 7:30 p.m., Saturday, Sept. 27, in Rosenberger Auditorium in the Halbritter Center for the Performing Arts located on Juniata College's campus.

Admission to the event is free. The concert is sponsored by Mary and Bob Zimmerer. Bob is professor emeritus of biology at Juniata College.
Wilber will be playing four different pieces written by some of the most recognizable classical composers, including Joseph Haydn, Robert Shumann, Alessandro Marcello, Earl Wild and Ludwig van Beethoven.

In concert, Wilber will play "Adagio from Oboe Concerto in C minor" by Marcello and Wild, "Sonata No. 50 in C Major" by Haydn, "15 Variations and Fugue in E Flat Major Op. 35" by Beethoven and "Symphonic Etudes Op. 13" by Schumann.

"There are a lot of people today who prefer to play a whole program of one composer's music," Wilber says. "I would get bored. For music, we have sound and emotions. So, I go by what piece I respond to emotionally."

Wilber first came into his own as a performer by winning several piano competitions, including the Pro Mozart competition, the American Liszt Society competition, and the Concert Artist Guild auditions.

"For music, we have sound and emotions. So, I go by what piece I respond to emotionally."

Stephen Wilber

In 2013, Wilber won third prize in the solo professional division of the American Prize in Piano Performance Competition.

He has performed worldwide at venues such as The Great Hall in Saratov, Russia, The Cultural Palace in Arad, Romania and at the Shandelee Music Festival in New York City.

After playing in a recital for the Embassy Concerts in Washington D.C., one review stated, Wilber "has a superb articulation and pianistic touch that lends much coloring to his playing. His communication with the audience is truly enchanting."

Wilber earned a bachelor's degree in music from Oberlin College's Conservatory of Music. He studied music internationally at the Mozarteum in Salzburg, Austria. He eventually earned a master's degree from the Peabody Institute in Baltimore, Md. and a doctorate in music from the University of Maryland.

Wilber says that his style of performing is "extremely intense" adding, "I'm not one of these robots that get up there and plays perfectly. I make mistakes, but some of the greatest performers of the past have made mistakes. Music isn't perfect, it's ethereal."

He currently teaches piano and music theory at Lee University located in Cleveland, Tenn.

Written by Laura Bancroft

Contact April Feagley at feaglea@juniata.edu or (814) 641-3131 for more information.