Sheetz Inc. Executive to Speak at Juniata
(Posted October 27, 2014)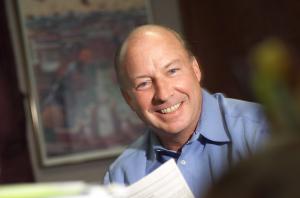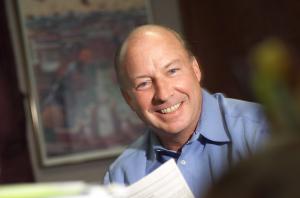 HUNTINGDON, Pa. -- Steve Sheetz, the former chairman of the board of Sheetz Inc. and current chairman of Sheetz Family Council, will speak at Juniata College on "Driving Innovation" at 7 p.m., Wednesday, Oct. 29 in Sill Boardroom in the von Liebig Center for Science on the Juniata campus.

The talk is free and open to the public.

Sheetz, who was chairman of the board of Sheetz Inc from 1995 to 2013, subtitled his talk "Our Vision is to Create the Business that will put Sheetz as We Know it Today Out of Business." He will talk about the growth of the Altoona, Pa.-based company from a single corner grocery store to a gasoline and food service-based convenience store chain stretching from Pennsylvania throughout the mid-Atlantic states.

Sheetz Inc. is a family-owned and operated business that runs nearly 500 stores with a current-year revenue of more than $6 billion. The company employs more than 15,000 people in six states, including West Virginia, North Carolina, Virginia, Maryland and Ohio.

Steve Sheetz earned a bachelor's degree in 1969 in business management from Penn State University and became supervisor and director of operations of the four Sheetz stores then in operation.

He has worked for Sheetz Inc. all of his professional career. He served as president from 1984 to 1995 and as chairman of the board from 1995 to 2013.

He his currently chairman of the Sheetz Family Council and chairman of CLI Transportation.
Contact April Feagley at feaglea@juniata.edu or (814) 641-3131 for more information.