Juniata Math Professor to Speak on Organizing Faculty Lineup at Ceremonies
(Posted March 9, 2015)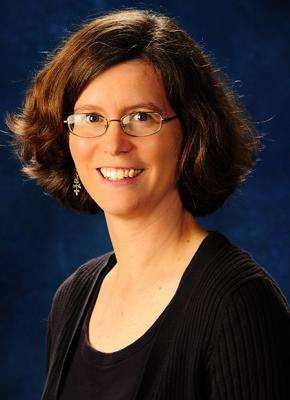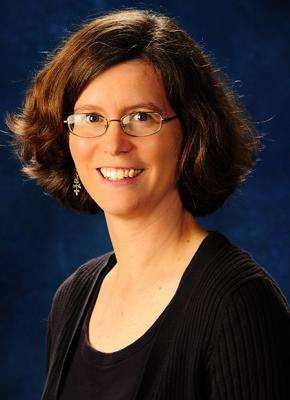 HUNTINGDON, Pa. -- If Noah was allegedly able to line up the world's animals two by two, then it should be child's play to get more than 100 college professors to line up correctly to take part in Juniata College's commencement ceremony. Things don't quite add up so neatly, says Cathy Stenson, professor of mathematics at the college, who will turn this ceremonial duty into a math problem in the talk "Herding Faculty," at 4:30 p.m., Wednesday, March 18, in Neff Lecture Hall in the von Liebig Center for Science.

The lecture is free and open to the public. The talk is part of the Bookend Seminar Lecture Series, which features monthly talks by Juniata faculty members throughout the academic year.

Stenson was inspired to give the talk last year when then-faculty marshal, David Sowell, professor of history, begged the faculty to attain at least a 60 percent success rate in lining up for that year's convocation ceremony. In his last year as marshal, Sowell wanted at least a passing grade. As Juniata's commencement ceremony approaches, Stenson decided to divine the mathematical meaning behind being 60 percent successful in getting people to line up.

At college ceremonies, faculty are asked to line up according to academic rank (full professor, associate professor, assistant professor) and time of service. Stenson will take several mathematical approaches to the problem and discover the best method for assessing a passing grade for faculty to get in line.

Stenson came to Juniata in 1999 from Cornell University after earning her doctorate in mathematics. She earned a bachelor's degree in mathematics from Brown University in 1994 and a master's degree in mathematics from Cornell University in 1997.

She was promoted to associate professor in 2006 and was promoted to full professor in 2012. She has developed several mathematics courses at Juniata, including Combinatorics, The Heart of Mathematics and the Mathematics Seminar. She also oversees research projects for mathematics students.

In 2001 she was chosen as a Project NeXT Fellow, a program for new mathematics faculty sponsored by the Mathematical Association of America. Her research interests center on combinatorics of polytopes and hyperplane arrangements, as well as the applications of mathematics to biology and chemistry

Stenson is a member of the American Mathematical Society, the Mathematical Association of America, and the Association for Women in Mathematics. She also enjoys working with Section NExT of the Allegheny Mountain Section of the Mathematical Association of America.
Contact April Feagley at feaglea@juniata.edu or (814) 641-3131 for more information.