The Gambia Gambit: Dance Ensemble Performs to Raise Funds for Women's Rights
(Posted March 16, 2015)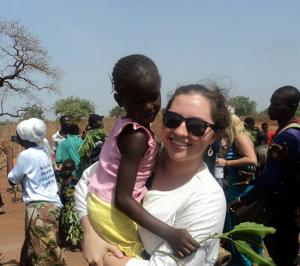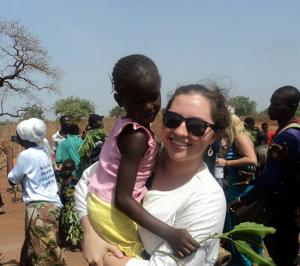 HUNTINGDON, Pa. -- The Juniata College Dance Ensemble, a student organization that stages two major performances per year, will entertain the campus and raise money for a women's rights organization in Africa's The Gambia at its spring performance at 7:30 p.m., Saturday, March 21 in Rosenberger Auditorium in the Halbritter Center for the Performing Arts on the Juniata campus.

Tickets for Juniata students are $2. For all non-students, admission is $5. Tickets are available at the door.

All proceeds from the event will be donated to Gamcotrap, a women's rights organization in The Gambia, a country in northwestern Africa. Gamcotrap encourages girls' education, promotes human rights for women and raises awareness of harmful traditional practices such as child marriage and female circumcision.

Kayley Swope, president of the Juniata College Dance Ensemble, and Kayla Causer, an exacutive chair for the ensemble, both traveled to The Gambia as part of Juniata's study-abroad program in 2013 and 2014 respectively and both students visited Gamcotrap while in The Gambia. This past fall, the dance ensemble raised $1,000 for Gamcotrap.

The ensemble also features two guest performing companies, the Huntingdon Dance Academy from Huntingdon, Pa., and Centre Dance, from State College, Pa.

The Dance Ensemble performs a variety of dance styles during its performances, including tap dancing, ballet, jazz, hip-hop, contemporary, lyrical and modern dance.

The ensemble will use an eclectic mix of musical accompaniment, inclusing such pop songs as "Uptown Funk," by Mark Ronson, "Headband," by B.o.B., "On to the Next One," by Jay-Z, "Lights," by Ellie Goulding, "Take Me to Church," by Hozier, "Feedback," by Janet Jackson, "Belief," by Gavin Degraw, "Don't," by Ed Sheeran and
"I Lived" by Caleb & Kelsey.
Contact April Feagley at feaglea@juniata.edu or (814) 641-3131 for more information.