Juniata's Baker Institute Hires Polly Walker, Juniata Faculty, as Director
(Posted May 4, 2015)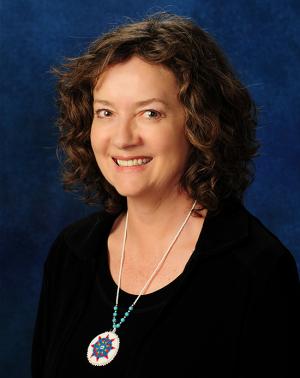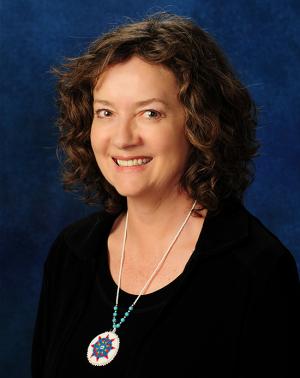 HUNTINGDON, Pa. -- Polly Walker, who came to Juniata College as an assistant professor in 2011, has been named director of the college's Baker Institute for Peace and Conflict Studies, effective in August 2015.

As director, Walker also will be a member of Juniata's faculty as the Elizabeth Evans Baker Professor of Peace and Conflict Studies. She one of the author/editors of an anthology, "Acting Together: Peacebuilding Performance Project," on peacebuilding performance around the world and has organized several events of peacemaking through performance at Juniata. She will oversee all programs associated with the institute, as well as all academic programs associated with the institute and the Department of Peace and Conflict Studies.

"Polly Walker exemplifies the values and commitments of the Baker Institute. Her emphasis on transforming conflict through dialogue is demonstrable in her work as a teacher, scholar and administrator," says Lauren Bowen, provost at Juniata. "We are fortunate with her considerable skills, knowledge and experience leading the Baker Institute."

She has taken a lead role in nurturing educational efforts to use performance or the arts as a tool in peacemaking. She currently is chair of ReCAST Inc.: Re-imagining Community, Art and Social Transformation. She aso has developed and taught many new courses at Juniata, including Conflict Transformation, Gender Indigeneity and Peacebuilding, Peacebuilding through the Arts, Theatre and Social Change, and Theatre of Witness.

"I am very excited to have the opportunity to work with faculty, students and staff at Juniata who evidence deep passion for peace and social justice," Walker says. "I look forward to engaging with the Peace and Conflict Studies Program, the wider Juniata community and national and international peace organizations. Together we can make significant contributions to fulfilling the Baker Institute's mission of understanding war and violent conflict and building peace. In so doing, we make a significant contribution to Juniata's mission to empower students to develop the skills, knowledge and values that lead to a fulfilling life of service and ethical leadership in the global community."


"Polly Walker exemplifies the values and commitments of the Baker Institute. Her emphasis on transforming conflict through dialogue is demonstrable in her work as a teacher, scholar and administrator."

Lauren Bowen, Juniata provost
Before coming to Juniata, Walker was director of Partners in Peacebuilding, a conflict transformation consultancy in Brisbane, Australia.

She has extensive experience in conflict resolution internationally and in the United States. In addition to her consultancy, she also taught at James Cook University in Townsville, Australia.

She earned a bachelor's degree in education in 1975 from New Mexico State University and went on to earn a master's degree in 1983 from the same university.

After earning a doctoral degree from the University of Queensland, in Brisbane, Australia, Walker worked as a lecturer in the university's School of Politics and International Studies, The Aboriginal and Torres Strait Islander Studies Unit, and the Australian Centre for Peace and Conflict Studies. In 2009 she became a research associate at the National Centre for Peace and Conflict Studies at the University of Otago in Dunedin, New Zealand.

During her time in Australia, she worked on projects that: addressed conflicts with indigenous and non-indigenous Australians, developed mediation workshops in the Solomon Islands, and in the island archipelago nation of Vanuatu in collaboration with the Malvatumauri National Council of Chiefs. She also collaborated on PEACEMAPP, a project pursuing peacemaking through art, performance and poetry.

Her research focuses on building local mediative capacity for nonviolent social change. Her doctoral work centered on reconciliation processes between Aboriginal and settler Australians. She also received a Rotary Fellowship at the University of Queensland to research nonviolent ways of educating indigenous students.

She has served as an adjunct faculty member at Colorado College in Colorado Springs, Colo. and had a long career as a special education administrator and teacher in several New Mexico public schools in Cloudcroft, Alamogordo and Las Cruces.

She has published her research in professional journals, including the "Conflict Resolution Quarterly," "Encyclopedia of Peace Psychology," "Mediation in the Asia-Pacific Region: Building Peace, Women, Faith and a Culture of Peace" and "Nonviolent Alternatives for Social Change."
Of Cherokee descent, Walker is chair of the Indigenous Education Institute, dedicated to the revitalization of Indigenous knowledge. IEI has held several multiyear grants funded by the National Science Foundation and NASA.

She is a member of the International Peace Research Association, the Peace and Justice Studies Association and International Studies Association.

Contact April Feagley at feaglea@juniata.edu or (814) 641-3131 for more information.