HEED the News: Juniata Receives Award for Diversity
(Posted September 21, 2015)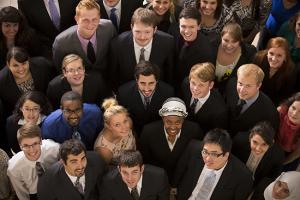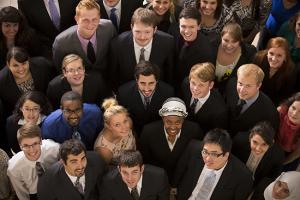 HUNTINGDON, Pa. -- The magazine Insight into Diversity has awarded one of its 2015 Higher Education Excellence in Diversity Awards to Juniata College in recognition of its "level of achievement and intensity of commitment in regard to broadening diversity and inclusion on campus."

Juniata is one of 80-plus colleges, community colleges, and universities that are honored each year for outstanding achievements in diversity initiatives, programs and outreach, student recruitment, retention and completion, and hiring practices for faculty and staff.

"It's empowering when an objective external organization commends us for what we are doing. It renews the strength of those who have been working to make Juniata a better place and offers feedback on what we still could be doing better," says Rosalie Rodriguez, special assistant to the president for diversity and inclusion. "My hope is that the award will be a way to let prospective and current students know we are serious about our commitment to diversity -- and not just because we think so. Now we have something tangible to point to as proof."

The awards are announced in the November issue of Insight into Diversity, currently on newsstands now.

The magazine selected Juniata based on its commitment to low-income or first-generation college students. Some of the programs recognized by the magazine include the college's Inbound and Plexus programs, which are designed to help underrepresented students manage their social transition to college life.


"It's empowering when an objective external organization commends us for what we are doing."

Rosalie Rodriguez, special assistant to the president for diversity and inclusion.
The award nomination also mentioned Juniata's efforts in hiring faculty and staff, lauding the college's Stewards of Diversity program, which assigns a diversity representative to every search committee in order to identify pathways for advertising and to prevent bias from unfairly excluding a qualified job candidate.

Juniata also has the Participation in Educational Activities that Create Equality (PEACE) Certificate, which annotates the dedication of faculty and staff who regularly attend voluntary trainings across campus.

In addition, Juniata's Global Engagement Initiative, which provides a roadmap for international education by using such programs as the Global Village, gives students an opportunity to live and learn through in-depth cultural interaction in "themed" living spaces such as Intercultural Floor, La Casa Hispanica, Haus Wanderlust, Le Village Francais and Chinese Village.

The award nomination also mentioned Juniata's Cultural Learning Tour, which offers service learning trips that explore civic and community engagement overseas and in underprivileged areas of the United States. Recent trips have included stops in Guatemala, Dominican Republic, Ecuador, Puerto Rico, Northern Ireland, Pine Ridge Reservation, Appalachia and New Orleans.

For nearly four decades, Insight into Diversity has been connecting employees with institutions and businesses that embrace a workforce that is reflective of the world at large. Insight into Diversity successfully connects employers to the most highly qualified individuals regardless of race, color, national origin, religion, gender, age, disability, medical history or condition, veteran status, gender identity or expression, and sexual orientation.

"The HEED Award process consists of a comprehensive and rigorous application that includes questions relating to the recruitment and retention of students and employees -- and best practices for both -- continued leadership support for diversity, and other aspects of campus diversity and inclusion. We take a holistic approach to reviewing each application in deciding who will be named a HEED Award recipient. Our standards are high, and we look for institutions where diversity and inclusion are woven into the work being accomplished every day across a campus," says Lenore Pearlstein, publisher of INSIGHT Into Diversity magazine.

Contact April Feagley at feaglea@juniata.edu or (814) 641-3131 for more information.