Juniata Senior Studying Language, Linguistics Receives Fulbright Fellowship to Germany
(Posted April 23, 2016)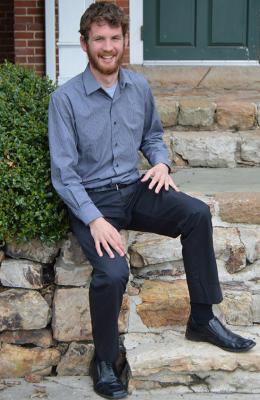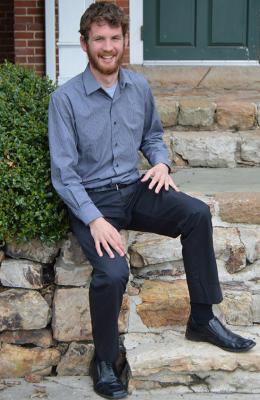 HUNTINGDON, Pa. -- Neal Donovan, a senior studying language and linguistics at Juniata College from Reading, Pa., has been named a Fulbright Fellow to teach English in Schleswig-Holstein area of Germany, for the upcoming 2016-2017 academic year.

He is a 2012 graduate of Exeter Township Senior High School.

Donovan, the son of Renee and John Donovan, also of Reading, Pa., will teach English at a high school or university in Germany.

"It was encouraging to me to receive such support from the many faculty who helped me prepare," he says. "They are genuinely interested in helping students. The seem to be able to see someone's passion and pull it out of them."
Donovan has had extensive experience abroad during his four years at Juniata. During the 2014-2015 academic year, he studied abroad at the Catholic University of Lille, in Lille, France in fall semester 2014 and continued his overseas education by studying spring semester 2015 at Philipps University in Marburg, Germany.

In 2012, Donovan received the Reading Eagle's Berk's Best Award for Foreign Languages. He also studied at a language institute in Vienna, Austria for four weeks in summer 2013. Donovan received several scholarships to aid in his education, Including the Eagles Abroad Fellowship and the John Stouffer Humanities Award.

Donovan remains active on campus. He is vice president of WKVR, the campus radio station, and is a member of the Ultimate Frisbee Club, the French Club and the German Club.

He also is a section leader in the Juniata College Concert Choir and has performed with the ensemble every year he has attended Juniata.


The Fulbright U.S. Student Program equips future American leaders with the skills they need to thrive in increasingly global environment by providing funding for one academic year of study, language instruction or research abroad, to be conducted after graduation from an accredited university.

Fellows undertake self-designed programs in disciplines ranging from social sciences, business, communication and performing arts to physical sciences, engineering and education.

The U.S. Student Program awards approximately 1,100 grants annually and currently operates in over 140 countries worldwide. The Fulbright Program is sponsored by the United States Department of State, Bureau of Educational and Cultural Affairs. Financial support is provided by an annual appropriation from Congress to the Department of State, with significant contributions from participating governments and host institutions in the United States and abroad.

The presidentially appointed J. William Fulbright Foreign Scholarship Board formulates policy guidelines and makes the final selection of all grantees. The Institute of International Education administers and coordinates the activities relevant to the U.S. Student Program, including an annual competition for the scholarships.

The Fulbright Program also awards grants to American teachers and faculty to do research, lecture and teach overseas. In addition, some 2,200 foreign Fulbright students and scholars come to the United States annually to study, carry out research and lecture at U.S. universities, colleges and secondary schools.
Contact April Feagley at feaglea@juniata.edu or (814) 641-3131 for more information.