Juniata Jumps Seven Spots in Forbes.com 2016 Rankings
(Posted July 11, 2016)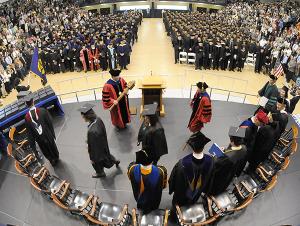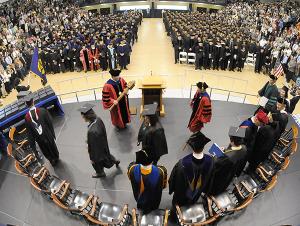 HUNTINGDON -- Juniata College rose seven slots, from 179th to 172nd, in the nationally respected, student outcomes-based "America's Top Colleges 2016," the sixth annual ratings poll collated by the editors and staff of Forbes.com.

The institutions rated just above Juniata in the main poll are Louisiana State University (171st), Elon University in Elon College, N.C., (170th), St. John's College, in Annapolis, Md. (169th), Clemson University, in Clemson, S.C. (168th), and Cal Poly San Luis Obispo in San Luis Obispo, Calif. (167th). Juniata ranked 179th in last year's poll.

"Forbes.com's rankings are important because the editors have concentrated on ranking institutions based on how students fare after they leave college," says James A. Troha, president of Juniata College. "As students and parents increasingly ask about 'return on investment,' these outcomes-based rankings are becoming more and more valuable. We are pleased that Juniata continues to be recognized for our extraordinary results."

Juniata was rated even higher by Forbes.com in a special category where the editors rated the enthusiasm of its graduates. Forbes.com placed Juniata 119th in its "Grateful Graduates Index: Top ROI Colleges," a ranking for return on investment based on how many private donations per student are given to the institution in a given year.


Pennsylvania colleges included in the Forbes.com "America's Top College's 2016" are: Swarthmore College (10th); University of Pennsylvania (11th); Haverford College (23rd); Bucknell University (49th); Lafayette College (55th); Franklin & Marshall College (56th); Villanova University (62nd); Carnegie Mellon University (63rd); Bryn Mawr College (70th); Lehigh University (76th); Dickinson College (80th); Gettysburg College (121st); Muhlenberg College (128th); Penn State University (164th); Juniata College (172nd); and Ursinus College (175th).

"As students and parents increasingly ask about 'return on investment,' these outcomes-based rankings are becoming more and more valuable." James A. Troha, Juniata president


More Pennsylvania institutions ranked between 200th and 400th include: University of Pittsburgh (204th); St. Joseph's University (223rd); University of Scranton (243rd); Grove City College (280th); Washington & Jefferson College (282nd); Allegheny College (285th); Duquesne University (238th); Susquehanna University (318th); Lasalle University (325th); Drexel University (338th); Lebanon Valley College (343rd); Temple University (364th); Elizabethtown College (369th); and Messiah College (372nd).

The ROI ratings, which the editors title the "Top 200 Show-Me-The -Money Schools," placed the University of Dubuque in Iowa (118th), Trinity University, in San Antonio, Texas (117th), Pitzer College in Claremont, Calif., (116th), Tulane University, in New Orleans, La. (115th), and Lake Forest College, in Lake Forest, Ill. (114th), just above Juniata (119th) in the ROI poll.
Juniata was one of 660 colleges and universities nationwide to be rated in the Forbes.com rankings. There are more than 1,500 four-year colleges and universities nationwide.

"Our sights are decidedly set on return of investment," explains Caroline Howard, a writer at Forbes.com. "We want to know what are students getting out of college."
Forbes.com bases its polling on five factors:

--Postgraduate success: Based on statistics from Payscale.com and the U.S. Department of Education's "College Scorecard," this factor counts for 32.5 percent of the rating.

--Student Debt: This element looks at federal student loan debt levels, student loan default rates and perceived versus actual percentage of students taking federal loans. It counts for 25 percent of the rating.

--Student satisfaction: This portion of the rankings, worth 25 percent, uses freshman-to-sophomore retention rates and ratemyprofessor.com to gauge how students like their college experience.

--Graduation Rate: The magazine uses a strict four-year graduation rate. This portion counts for 7.5 percent of the rating.

--Academic success: This section rewards institutions whose students receive prestigious scholarships, such as the Rhodes Scholarship or National Science Foundation scholarships, or Fulbright Fellowships.

Contact April Feagley at feaglea@juniata.edu or (814) 641-3131 for more information.