Juniata College Hosts Koresh Dance Company
(Posted September 12, 2016)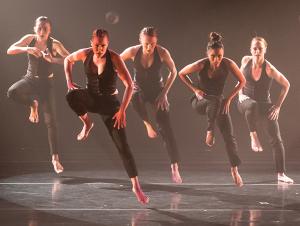 Koresh Dance Company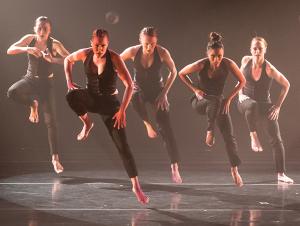 Koresh Dance Company
HUNTINGDON, Pa. -- In an intriguing intersection of artistic coincidence at Juniata College, Koresh Dance Company will perform "23: Deconstructing Mozart," a hip-hop-meets-world-music mashup of Mozart's 23rd Concerto written by Paul Miller, or "DJ Spooky" who performed at the college last year. The performance is at 7:30 p.m., Saturday, Sept. 24, in Rosenberger Auditorium in the Halbritter Center for the Performing Arts on the Juniata Campus
            For tickets and information about the Juniata College Artist Series, please call (814) 641-3605. General admission tickets for single performances are $20, except where otherwise noted. Single-show tickets for seniors over age 65 and children age 18 and under are $12. Juniata College students are admitted free with a student ID.
            Based in Philadelphia, Pa., the Koresh ensemble has been together since 1991. The 10-dancer group is known for its high-energy style of molding ballet, modern and jazz styles into elegantly explosive choreography.
            The dance company is celebrating its 25th anniversary this year and its current performance program is centered around acclaimed choreography from performances throughout the ensemble's two-plus-decade history.
Audience favorites will be drawn from more than 60 Koresh Company dances. The company applies its industrial and lyrical dance style to synthesize new musical forms, such as DJ Spooky's remix of Wolfgang Amadeus Mozart. In addition the dance company will interpret classical compositions by such musical giants as Johann Sebastian Bach, Ludwig von Beethoven and Maurice Ravel
Koresh Dance Company is "earthy, folk-dancey, emotionally direct, physically intense, and ostentatiously eccentric."

The New Yorker
            The New Yorker dance critic described the troupe's style as "earthy, folk-dancey, emotionally direct, physically intense, and ostentatiously eccentric." The Philadelphia Inquirer wrote, "Philadelphia's most expressive company."
            Company founder Ronen Koresh was born in Israel and began his dance career by studying the folk dances of Yemen. He trained at the Alvin Ailey American Dance Theatre and later was hired at the Waves Jazz Dance Company in Philadelphia.
The Koresh Dance Company uses many dance techniques and movement styles in the creation of its performance repertoire. The company does not rely on a singular style, instead defining ever-evolving movement as the key to its choreography. Contemporary music and jazz can be seamlessly incorporated into pieces that wouldn't be out of place in a classical ballet company.
            In addition to artistic director Koresh, the ensemble features 10 dancers: Melissa Rector, Fang-Ju Chou Gant, Shannon Bramham, Vanessa Guinto, Micah Guyer, Christa Montrone, Kevan Sullivan, Robert Tyler, Casey McIntyre and Andrea Romesser.
Contact April Feagley at feaglea@juniata.edu or (814) 641-3131 for more information.