Juniata Politics Professor to Talk on Party Conventions
(Posted October 3, 2016)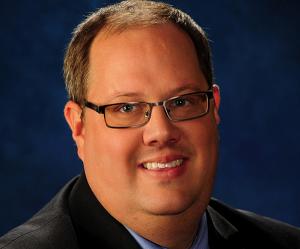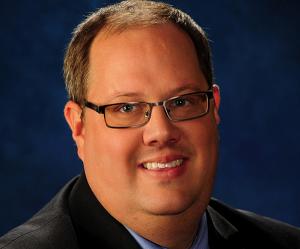 HUNTINGDON, Pa. -- Dennis Plane, professor of politics at Juniata College and a Bernie Sanders delegate to the 2016 Democratic National Convention, will give a talk on "An Academic among Activists: From the Platform Committee and the National Political Conventions to the Classroom" at 4:30 p.m., Wednesday, Oct. 12, in Neff Lecture Hall in the von Liebig Center for Science.
            The talk is free and open to the public. The talk is part of the Bookend Seminar series, which features monthly lectures by Juniata faculty members.
            Over the summer, Plane was appointed by the Bernie Sanders campaign to be one of seven Pennsylvania representatives to serve on the Democratic Party's platform committee. As such, he attended the Democratic National convention in Philadelphia held in July. In addition, Plane also took less than a dozen Juniata students to the convention as part of a politics course centered on the Democratic and Republican national conventions. He also sent two students to the Republican Convention, held in July in Cleveland, Ohio.
            Plane will discuss experiencing the convention both as an educator and a participant. He also will talk about how these very different perspectives might influence how he teaches future courses.
Plane joined Juniata's faculty as assistant professor of politics in 2004. He earned a bachelor's degree in political science in 1993 from Rollins College in Winter Park, Fla., and went on to earn a doctoral degree in political behavior and American political institutions in 2002 from the University of Texas, in Austin, Texas
            During his tenure at the college, Plane has established a connection with the Washington Center, a nonprofit agency based in Washington, D.C. specializing in internships and seminars for college students. Over the past decade, Plane has taught or accompanied students to both national political conventions in 2008, 2012 and 2016 and the 2008 and 2012 Inaugurals.
            He was promoted to associate professor in 2009 and earned full professor status in 2015. Plane previously worked as a visiting assistant professor at Gallaudet University in Washington, D.C. from 2002 to 2004. He also worked as a teaching assistant at the University of Texas from 1995 to 1997 and as an instructor in politics from 2000 to 2002.
            He serves on the Federal Government Advisory Board for The Washington Center. He has presented papers at a variety of professional conferences and published articles in several professional journals, including Political Behavior.
Contact April Feagley at feaglea@juniata.edu or (814) 641-3131 for more information.