Hocus Troker: Mariachi Meets Jazz at Juniata College
(Posted October 17, 2016)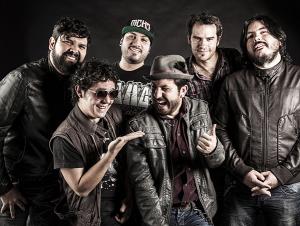 Estudio 5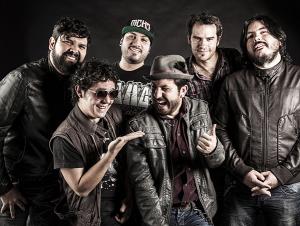 Estudio 5
HUNTINGDON, Pa. – Troker is  a Mexican jazz band that is renowned for combining funk, metal and hip-hop with the melodic brass sounds of jazz and mariachi music to create wonderfully unique harmonies. Troker will be coming to Juniata College Thursday, Oct. 20, at 7 p.m. in Rosenberger Auditorium in the Halbritter Center for the Performing Arts.
            For tickets and information about the Juniata Presents series, please call (814) 641-JTIX (5849). General admissions tickets for single performances are $20, except where otherwise noted. Single-show tickets for seniors over age 65 and children age 18 and under are $12. Juniata College students are admitted free with a student ID.
            The six musicians comprising Troker are: Samuel "Samo" Gonzalez, bass; Christian Jimenez, keyboards; Juan Carlos "Frankie" Mares, trumpet; Isaias Flores, trumpet; DJ Sonicko (Leonel Najera), DJ turntable; and Diego Franco Chico, saxophone. Each hails from a different part of Mexico, and each one emerged from a different musical background. Together, they combine their own styles to create what critics describe as a "cohesive and balanced piece of art."
            The band found an audience as part of the jazz scene in Gaudalajara, Mexico. Like jazz bands, their work is primarily instrumental. According to NYC Jazz Record, "this is music to stir the slain, in a jazzy sort of way."
            The name Troker was chosen as a way of describing what type of music the band wished to create. According to their website, "Troker is an invented word that derivates from the word "troca", which is a word used in the northern states of Mexico to refer to pickup trucks and trailers. We chose this word to make the statement that our music was not 'jazz for elevators,' but something much more powerful, greasy, and potent."
            To date, Troker has played in 15 countries, including the United States, Germany, and England, as well as their home country of Mexico.
            The band released their most recent album this past year with "1919 Música para Cine." Previous albums include, "Crimen Sonoro" (2014), "El Rey del Camino" (2010), and "Jazz Vinil" (2007).
Written by Joey DiGangi '18
Contact April Feagley at feaglea@juniata.edu or (814) 641-3131 for more information.