Lead Negotiator for Iran Accord to Speak at Juniata
(Posted October 10, 2016)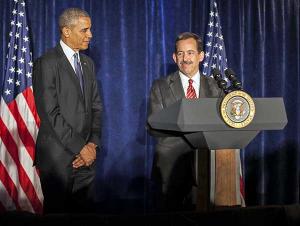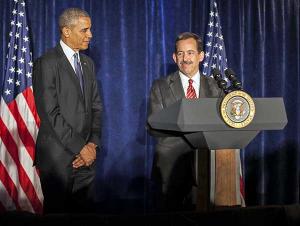 HUNTINGDON, Pa. -- Stephen Mull, lead coordinator for Iran Nuclear Implementation in the U.S. State Department and the former ambassador to Poland, will speak at Juniata College on "U.S-Iran Nuclear Agreement" at 7:30 p.m., Monday, Oct. 17, in Alumni Hall in the Brumbaugh Academic Center on the Juniata campus.
            The lecture is free and open to the public.
            Mull was appointed as lead negotiator for the Iran nuclear implementation deal in Septmber 2015 by John Kerry, Secretary of State. As lead coordinator, Mull will help ensure Iran follows the steps laid out in the historic agreement that lifted U.S, European Union and United Nations sanctions with the understanding that Iran will curb its nuclear program. Mull served as an ambassador from 2012 to 2015 and was appointed by then-Secretary of State Hillary Clinton. He is a career diplomat who has held numerous positions in the State Department.
            Before starting his ambassadorial career, Mull was Executive Secretary of the State Department from 2010 to 2012 and worked as senior advisor to the Undersecretary of State for Political Affairs from 2008 to 2010. As a senior adviser, he coordinated U.S. diplomatic efforts on Iran, managed the State Department's crisis response during the Russian-Georgian war of August 2008, and led negotiations on a range of U.S. national security issues, including the agreement permitting U.S. military resupply flights to Afghanistan through Russian airspace.
            At the State Department, he also served as acting assistant secretary of state for political-military affairs from 2007 through August 2008.
            Mull's first ambassadorial position came when he served as Ambassador to Lithuania from 2003 to 2006. He also served as deputy chief of mission at the U.S. Embassy in Jakarta, Indonesia from 2000 to 2003. He also served overseas assignments in the Bahamas, Poland and South Africa.
Mull is the recipient of two Presidential Meritorious Service Awards, the Baker-Wilkins Award for Outstanding Deputy Chief of Mission, the Director General's Award for Reporting and more than 10 Senior Foreign Service performance awards. He joined the Foreign Service in 1982.
He earned a bachelor's degree in international politics in 1980 from Georgetown University.
Contact April Feagley at feaglea@juniata.edu or (814) 641-3131 for more information.