Renowned Educator to Speak at Juniata for King Convocation
(Posted January 10, 2017)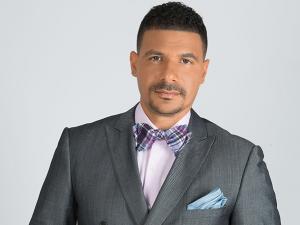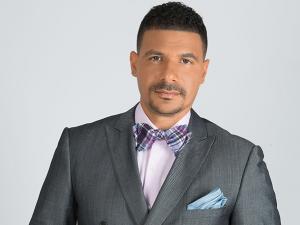 HUNTINGDON, Pa. -- Steve Perry, former principal of Capital Preparatory Magnet School in Hartford, Conn., and an educational entrepreneur, will speak as part of Juniata College's Martin Luther King Jr. Convocation at 4 p.m., Monday, Jan. 16, in Rosenberger Auditorium in the Halbritter Center for the Performing Arts.
            The talk, "This is Your Future, What Will You do With It?" is free and open to the public. The talk is sponsored by Juniata's Office of the President and the Office of Diversity and Inclusion. There will be an active Question and Answer period after Perry's presentation.
            Perry has gained a national reputation as a change agent in approaching education. Perry will detail his life journey, which began as the child of a 16-year-old single mother. His mission includes high-quality education with college-bound opportunities for children in poverty. His theory of education centers on the idea that to best educate a child, teachers and administrators must treat the children and their parents as family.
Perry was principal of Capital Preparatory Magnet School since its first class, which graduated in 2006. In 2012, he decided to apply the principles he learned at the school on a wider scale by starting Capital Preparatory Schools, a satellite network of schools in Connecticut and New York..
He has written two books, "Push Has Come to Shove: Getting Our Kids the Education They Deserve -- Even if it Means Picking a Fight," and "Man Up."
He continues to be a tireless advocate for education. He was a commentator on CNN's "Black in America" and is a contributor to newscasts and programs on CNN and MSNBC. Perry also writes a column for Essence magazine and hosted the docudrama "Save My Son."
In addition, he is a keynote speaker for Bright Minds Speakers since 2004. He was director of Capital Community College's Connecticut Collegiate Awareness Program from 1999 to 2004.
He earned a bachelor's degree in political science in 1992 from the University of Rhode Island, in Kingston, R.I.. He went on to earn a master's degree in social work in 1995 from the University of Pennsylvania School of Social Work and a doctorate in educational leadership in 2008 from the University of Hartford.
Contact April Feagley at feaglea@juniata.edu or (814) 641-3131 for more information.