Former College Coach to Talk on Achieving Greatness
(Posted March 13, 2017)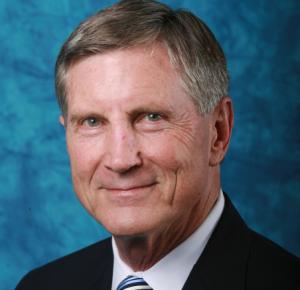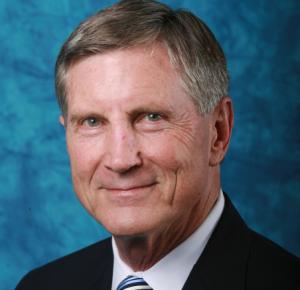 HUNTINGDON, Pa. – Bill Curry, a former college football head coach and professional player, will speak at Juniata College to teach the importance of discovering individual greatness. Curry will be speaking at 7 p.m., on Sunday, March 19, in Rosenberger Auditorium, in the Halbritter Center for the Performing Arts.
            The lecture is free and open to the public.
Curry's talk, "Magnanimitas of the 21st Century," will be the third installment of the "Beyond Tolerance Series," during the spring semester. The purpose of these workshops is to help Juniata better understand diversity issues on college campuses.
Curry's experience being part of different teams, and his perseverance through the hard times he faced during his playing and coaching career, qualify him to speak on the topic of "Magnanimitas." This Latin word means, "greatness of spirit and soul."
Curry first learned about Magnanimitas while overseeing Baylor University School's Leadership Program. "Every human being has it. Every human being has the responsibility to locate it," Curry says.
Curry believes that to be a successful as a member of a team or community, a person must discover what makes him or her great. Once a person knows this, they must develop their "Magnanimitas" and use what makes them great to benefit both themselves and their community.
            Curry first came to public prominence as a professional football player. After graduating from Georgia Institute of Technology in 1965, he was drafted by the Green Bay Packers, and helped win an NFL championship in his first season. He also helped win Super Bowl I while playing for Vince Lombardi, coach of the Packers. Curry, a center, later played for the Baltimore Colts, where his heavily-favored team was upset by the New York Jets in Super Bowl III. After being traded from Baltimore to the Houston Oilers in 1973, Curry suffered a career-ending leg injury.
            Curry began his career as head coach at the collegiate level in 1980 for Georgia Tech, and later coached at the University of Alabama. He went on to coach at Kentucky and Georgia State until retiring in 2012. In addition to his coaching career, Curry worked as an analyst at ESPN from 1997 to 2007. Currently, Curry works as a motivational speaker and educator.
Contact April Feagley at feaglea@juniata.edu or (814) 641-3131 for more information.