Seven Student Finalists Compete in Bailey Oratorical Contest
(Posted February 27, 2017)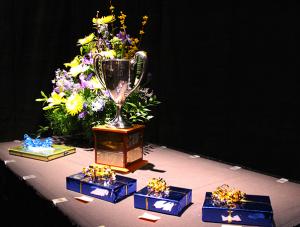 Juniata file photo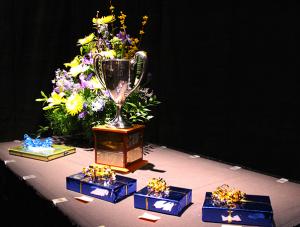 Juniata file photo
HUNTINGDON, Pa. -- Seven Juniata College students will match wits and oratorical styles while hoping to convince listeners that Juniata students have, by virtue of their liberal arts education, can heal the increasing polarization in the United States at the annual John M. and Thomas F. Bailey Oratorical Contest, to be held at 7:30 p.m., Tuesday, Feb. 28, in the von Liebig Theatre in the Halbritter Center for the Performing Arts on the Juniata campus.
            Admission is free and the event is open to the public.
            The oratorical contest this year is inspired by students becoming involved and invested in the world that surrounds them. The topic for the speeches is: "At the heart of the liberal arts in civic engagement: how can we use the values of our liberal arts education to heal the divides in our nation and world?"
            A preliminary competition was held Saturday, Feb. 18, to narrow the field of  40 student participants. Seven finalists are judged and will take part in the final competition.
            The seven finalists are seniors Xavier Cachon, of Bala Cynwyd, Pa.; Claire DeLaval, of St. Paul, Minn.; Anh Ha, an international student from Hanoi, Vietnam; and Victoria Wolf, of Saint Leonard, Md.; juniors Maeve Gannon, of Pittsburgh, Pa., and Anne-Marcelle Kouame, of Germantown, Md.; and sophomore Nitya Chagti, an international student from New Delhi, India.
            The judges for the preliminary competition were Brea Neri, a 2015 Juniata graduate and communication manager at Junior Achievement of Greater Washington,  in Washington D.C.; Emil Shelestov, a 2013 Juniata graduate and a business analyst at Avior Strategies Inc.; Colton Hallabuk, a 2015 Juniata graduate and corporate accounts marketing fellow at Olympus Corp. of America; and Hailey Schneider, a 2015 Juniata graduate and graduate student in communication at Penn State.
            The prize money for the Bailey Oratorical Contest totals $1,800. The first-place winner receives $1,000, second place receives $500, and third place receives $300.
            The original Bailey Oratorical Award was established in 1910 by Letitia Fisher Bailey and the Honorable Thomas F. Bailey, who served as president judge of Huntingdon County from 1916 to 1936. The contest is named in honor of John M. Bailey, the father of Thomas Bailey, and a former Huntingdon County president judge.
            The oratorical contest has a long tradition at Juniata College, as students from all areas of study can compete for the monetary prize. The original prize for the contest was $15 and $25. An enhanced endowment contribution by Judge Bailey's son-in-law Colonel Sedgley Thornbury, provides the contest's prize money. In addition, the name of the winner will be permanently inscribed on an antique loving cup presented to the college by Colonel Thornbury's son, Thomas Bailey Thornbury.
Contact April Feagley at feaglea@juniata.edu or (814) 641-3131 for more information.