Fox News Radio Correspondent to Speak at Juniata
(Posted April 3, 2017)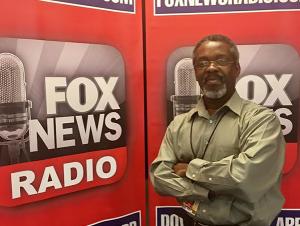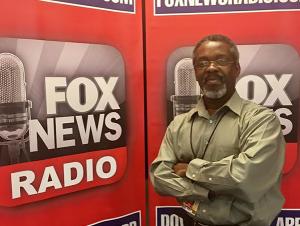 HUNTINGDON, Pa. -- Gurnal Scott, a national correspondent for FOX News Radio, will speak at Juniata College on "Along The Road To Washington: A Journalist's View on the Long, Strange Road to the White House," at 7:30 p.m., Monday, April 17, in Neff Lecture Hall in the von Liebig Center for Science on the Juniata campus.
            The lecture is free and open to the public.
            Scott has experienced a three-decade career in broadcast journalism. He started as a news reporter at an AM station in Charleston, S.C. in 1991 and soon moved on to television at WCSC-TV in Charleston in 1997, where he worked as an anchor and reporter.
            In 2002, he was a reporter for the daily newscasts at WLMT-TV, in Memphis, Tenn. and then moved back into radio as a news anchor for WREC-AM in Memphis. By 2006, Scott had become chief correspondent and anchor for WPTF-AM, a news radio station in Raleigh, N.C., where he stayed through 2012.
            From 2012 to 2015, Scott worked as assistant news director at WUNC-FM, in Chapel Hill, N.C. In 2015 he accepted the position at FOX News Radio.
            Over his career he has been recognized for Best News Writing by the Associated Press and received a Southern Regional Emmy Award for News. In 1989, he was part of a team that received the George Polk Award for Journalism for covering Hurricane Hugo.
            Scott earned a bachelor's degree in 1991 from the College of Charleston.
Contact April Feagley at feaglea@juniata.edu or (814) 641-3131 for more information.