Juniata Names Wesley College Executive as Vice President, Finance and Administration
(Posted April 28, 2017)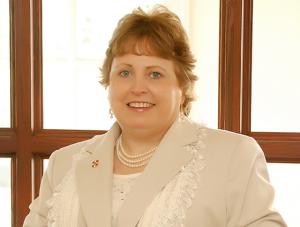 Photo courtesy Wesley College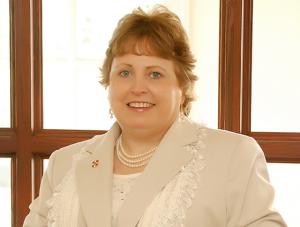 Photo courtesy Wesley College
HUNTINGDON, Pa. -- Christine Gibson, who has been chief operating officer and chief financial officer for Wesley College, in Dover, Del., since 2014, has been named vice president for finance and administration at Juniata College, effective June 1.
            "Juniata is very fortunate in attracting a financial executive of such wide-ranging strengths as Christine Gibson," says James A. Troha, president of Juniata College. "She brings two decades of experience in higher education, nonprofit organizations and multinational corporations and has brought innovation and progressive thinking to every post she has held."
            Gibson will bear responsibility for the college's facilities, Juniata's finances, which include a $84.6 million annual  operating budget and a $113.9 million endowment, and the college's human resources. She also will work collaboratively with community leaders, faculty and other stakeholders.
            "What attracted me to the job at Juniata was the leadership, the strategic plan and the dedication to Juniata students that is evident everywhere I look," says Gibson, who will take over as Juniata's chief financial officer from Teri Blanchard, interim vice president for finance and operations. "I love the college's traditions, the individualized approach to learning, the emphasis on real-world experience during the student's program. Most of all, I love the warm and generous spirit of the community which I encountered when I visited. Juniata is a special place and I am excited to become a part of that."
            At Wesley College, Gibson  oversaw the college's strategic planning, finances, human resources, campus safety and construction, student financial aid and dining services. She developed a six-year business plan to guide Wesley's growth, with key initiatives to expand health care programs and expand graduate programs. She helped develop a new master's degree program in occupational therapy and brought in significant donations to residence halls and other facilities. She also developed and initiated an improved quality technology services program and established a human resources department, while improving the college's payroll services and retirement plan.
"Christine Gibson brings two decades of experience in higher education, nonprofit organizations and multinational corporations and has brought innovation and progressive thinking to every post she has held."

James A. Troha, president, Juniata
            Before becoming a chief financial officer, Gibson was associate vice president for business affairs and finance at Saint Leo University, in Saint Leo, Florida, from 2008 to 2014. She restructured the university's accounting and financial reporting areas and contributed to cash flow improvement by streamlining accounts receivable, revenue budget reporting and expense controls.
            She started her financial career in the corporate world in 2001 as an investment analyst for the Sara Lee Corp., in St. Louis, Mo. She moved into nonprofit financial management when she became controller and director of accounting and reporting for the Catholic Diocese of St. Petersburg (Fla.) from 2004 to 2007.
            In 2007, she returned to corporate finance and gained immeasurable international experience as director of finance-international division for Walmart Inc from 2007 to 2008. She also was senior manager for compliance and treasury for the retailing company.
            She earned a bachelor's degree in business administration from Lindenwood University, in St. Charles, Mo., and went on to earn a master's degree in accounting and financial management from the Keller Graduate School of Management. She also earned a doctoral degree in organizational leadership from Regent University.
            She also is a Certified Public Accountant, with an active license in Missouri. In addition, she holds certifications in global management, as an information technology professional and as an internal controls auditor.
            She is a member of the board of trustees for the Capital Theatre and Center for the Arts in Dover and is a member of the National Association of Chief Business Officers' Review Committee. From 2012 to 2014, she served as a member of the board of trustees for the Florida Independent Colleges and Universities Risk Management Association and the Independent Colleges and Universities Benefits Association.
Contact April Feagley at feaglea@juniata.edu or (814) 641-3131 for more information.