Balkan Musicians to Share Musical Duets
(Posted November 7, 2017)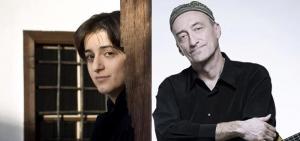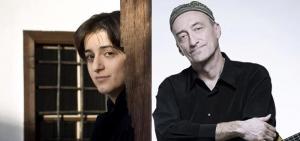 Huntingdon, Pa. -- On Nov. 10, Juniata College will host Aritmia, an accordion-guitarist duo whose music represents Bosnia, Serbian and Croatian origins. The performance will be held at 7:30 p.m. in Rosenberger Auditorium, Halbritter Center for the Performing Arts.
Based in Los Angeles, the musicians of Artimia—Merima Kljuco, on accordian, and Miroslav Tadic, on guitar—take their inspiration from their Balkan heritage. Combining influences from the region's folk music as well as Sephardi and Lezmer traditions, Kljuco creates an expressive freedom of improvised sound. Tadic seamlessly juxtaposes baroque, flamenco, blues, and European classical sounds to name a few, creating a sound buffet sure to satiate your audible cravings.
An unexpected marriage of instruments, both Kljuco and Tadic, present their provocative arrangements in an effortless exchange and take audiences on a melodic journey through an endless range of traditions and geographies.
Aritmia's performance is part of the Juniata Presents series. With performances throughout the year, the series aims to expand cultural education and artistic viewpoints for both campus and local community audiences. It supports and brings attention to performance as a celebrated art form. 
For tickets or to learn more about Aritmia or other Juniata Presents events, visit: www.juniatapresents.com, or call (814) 641-JTIX (5849). General admissions tickets for single performances are $20, except where otherwise noted. Single-show tickets for seniors over age 65 and children age 18 and under are $12. Juniata College students are admitted free with a student ID.
Contact April Feagley at feaglea@juniata.edu or (814) 641-3131 for more information.