Muslim Chaplain to Share His Work as International Peacebuilder
(Posted November 12, 2017)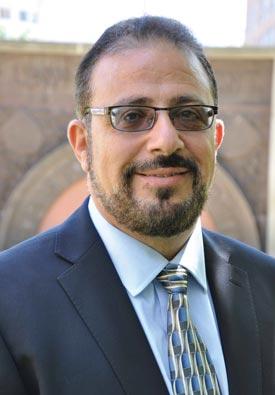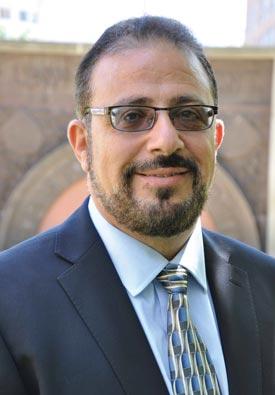 HUNTINGDON, Pa. – Georgetown's Muslim Chaplain, Imam Yahva Hendi, will be coming to Juniata College to talk about "Muslim FAQs" at 3 and 7 p.m., on Wednesday Nov. 15, in the Sill Boardroom, in von Liebig Center for Science.
Hendi is an interfaith speaker, who was named one of the 500 most influential Muslims in 2012. He is also a Public Policy Conflict Resolution Fellow for the Center for Dispute Resolution at the University of Maryland School of Law. He is the founder and president of Clergy Beyond Borders and serves as a member of the Islamic Jurisprudence Council of North America.
Hendi has appeared on national and international media outlets as an expert on interfaith dialogue including CNN, Fox and Kuwait TV. He has also spoken in 43 countries and 45 states throughout his 14-year career.
He believes that dialogue between people of different faiths and backgrounds is essential. "The three Middle Eastern and monotheistic religions have been used to advocate hate, when they can be used to advocate love and co-existence," Hendi explains.
"Muslim FAQ" is part of the larger, Beyond Tolerance series. Beyond Tolerance are open to all members of both the Juniata and Huntingdon communities. Each event presents an opportunity to advance Juniata's institutional goal of creating a campus community of inclusiveness from the classroom to the residence hall room to the conference room. For more information on "Muslim FAQ" or other Beyond Tolerance events, visit: juniata.edu/diversity.
--Written by Joey DiGangi III '18-- 
Contact April Feagley at feaglea@juniata.edu or (814) 641-3131 for more information.