Flint Water Crisis Whistleblower to Speak at Juniata
(Posted January 23, 2018)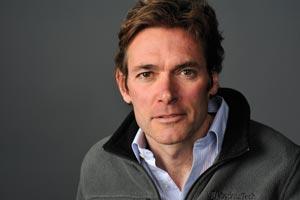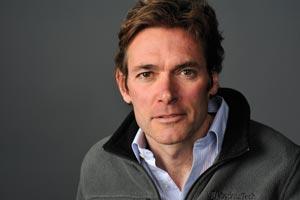 Huntingdon, Pa.— On Feb. 6 at 7:30 p.m., Juniata College will host Marc Edwards, who will speak about the water crises in Flint, Michigan, and Washington, D.C. Edwards's presentation will take place in Alumni Hall, Brumbaugh Academic Center. The lecture is free and open to the public.
Edwards was instrumental in exposing scientific misconduct related to the high levels of lead content found in drinking water in Washington, D.C., between 2001 and 2004. He persisted in demonstrating that hazardous amounts of lead were present in D.C. drinking water, despite having his federal funding stripped at the time, and was vindicated, in 2010, when the Center for Disease Control was investigated by the United States House of Representatives Committee on Science and Technology.
In 2015, Edwards was recruited by Flint, Michigan residents and showed that more than 100,000 people were exposed to water with high levels of lead, of which 12,000 people were affected by lead poisoning. Heralded by the Washington Post as an "investigative reporter, activist and scientist," Edwards is known for advocating that science be used for public good.
"As an educator at a liberal arts college, I believe I have a responsibility to help my students understand not only scientific principles, but how they can be used for the betterment of the world around them," says Ursula Williams, an assistant professor of chemistry at Juniata who is organizing Edwards's visit. "Chemistry is messy and complicated and difficult. It is also important and real and present, and it affects our real world in real ways. In the case of Flint, real decisions made by real people had really negative impacts. I hope that my students, having been supported to tackle hard problems while at Juniata, will take hold of the opportunity to shape the world around them using chemistry. And I hope that Edwards's lecture will inspire our students and everyone in attendance to affect positive change."
In 2007, Edwards was named a MacArthur Fellow, and, in 2016, he was chosen as one of TIME magazine's 100 Most Influential People. He currently serves as the Charles P. Lunsford Professor of Environmental and Water Resources Engineering at Virginia Tech.
This event is made possible by the Will Judy Lectureship Fund.
—Written by Nathan Woods '19—
Contact April Feagley at feaglea@juniata.edu or (814) 641-3131 for more information.