Yale Law Professor to Speak About Crime and Punishment in Black America
(Posted March 23, 2018)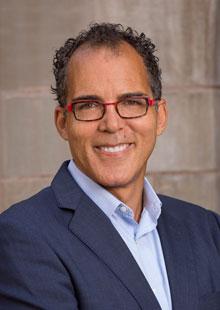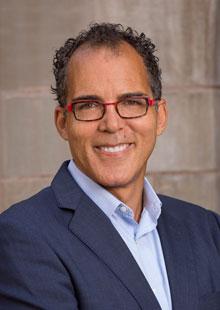 Huntingdon, Pa. – On April 4, 2018, Juniata College will host James Forman, Jr., professor of law at Yale Law School. Forman's presentation, "Locking Up Our Own: Crime and Punishment in Black America" will take place at 7:30 p.m. in Alumni Hall, Brumbaugh Academic Center. His presentation is free and open to the public.
A former law clerk for Justice Sandra Day O'Connor of the United States Supreme Court, Forman now researches why the United States locks up more of its citizens than any other nation on earth. His book, Locking Up Our Own, which was named one of the New York Times Top 10 books of 2017 and was longlisted for the National Book Award, examines what Americans can do to change our country's incarceration rate.
In his talk, Forman will explore the complex relationship between race, class and the American criminal justice system. He will share his life journey as a child of a civil rights leader, a public defender, a founder of a charter school for incarcerated teens and a law professor.
Forman is a graduate of Brown University and Yale Law School. After acting as a clerk for Judge William Norris of the U.S. Court of Appeals for the Ninth Circuit and Justice O'Connor, he joined the Public Defender Service in Washington, D.C., where for he represented both juveniles and adults charged with crimes.
During his time as a public defender, Forman became frustrated with the lack of education and job training opportunities for his clients. So, in 1997, along with David Domenici, he started the Maya Angelou Public Charter School, an alternative school for school dropouts and youth who had previously been arrested. A decade later, Maya Angelou School expanded and agreed to run the school inside D.C.'s juvenile prison. That school, which had long been an abysmal failure, was touted as having "an extraordinary turnaround" by the court monitor overseeing D.C.'s juvenile system.
Forman taught at Georgetown Law from 2003 to 2011, when he joined the Yale faculty. At Yale, he teaches Constitutional Law, a seminar called Race, Class and Punishment and a seminar called Inside Out: Issues in Criminal Justice, in which Yale law students study alongside men incarcerated in a Connecticut prison. This class is taught similarly to an Introduction to Sociology course offered by Juniata's Daniel Welliver, associate professor of sociology, which took place inside the Smithfield Correctional Institute.
Forman teaches and writes in the areas of criminal procedure and criminal law policy, constitutional law, juvenile justice and education law and policy. His particular interests are schools, prisons and police and those institutions' race and class dimensions.
Contact April Feagley at feaglea@juniata.edu or (814) 641-3131 for more information.