Juniata Student is Awarded Finnegan Fellowship
(Posted April 9, 2018)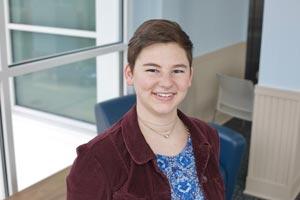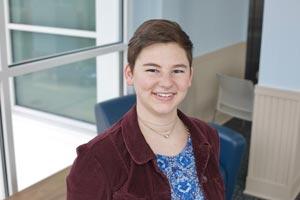 Huntingdon, Pa. – Lyvia Toth, a first-year Juniata College student from Loretto, Pennsylvania, was recently awarded a Finnegan Fellowship from the James A. Finnegan Foundation. Thanks to the Fellowship, Toth will complete a 10-week, paid internship at a state agency in Harrisburg this summer with the Public Utility Commission in the Bureau of Technical Utility Services. She studies international politics at the College.
"My favorite part about my studies is learning about the different methods of looking at relationships between different countries, leaders and groups," Toth says. "It's fascinating how one single event can be viewed differently from different perspectives."
Toth's long-term goal is to utilize her studies to work for the Federal Bureau of Investigation. She is active on campus, where she is a member of the Juniata Girl Scouts, the Art Alliance, the Spanish Club and Nourish, a club that raises funds for a women's shelter in Bolivia.
The Finnegan Fellowship came to Toth's attention when her advisor, Emil Nagengast, professor of politics and international studies, suggested that she apply.
"When professor Nagengast told me about the Fellowship, it sounded like a challenge and a really good experience, especially for a first-year student, so I took the opportunity," says Toth.
Toth accepted the award at an awards luncheon for scholarship winners on Friday, March 16 in the Governor's residence in Harrisburg.
Fellowship recipients were chosen by a panel of distinguished judges, under supervisor of the Board of the Finnegan Foundation. Students were judged based on background, civic endeavors, career interests and a political science essay.
The internships are named for the late James A. Finnegan, Secretary of Pennsylvania from 1955 to 1958, and other men and women who have made important contributions to the "art of government" in Pennsylvania. The foundation was established in 1960 and fellowships have been awarded ever since.
--Written by Taylor M. Smallwood '19--
Contact April Feagley at feaglea@juniata.edu or (814) 641-3131 for more information.