All Aboard: Juniata Senior to Premiere Documentary on Local Railroad Heist in Community
(Posted April 30, 2018)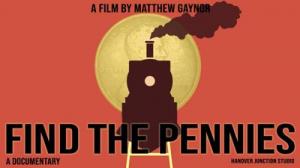 Courtesy: Hanover Junction Studio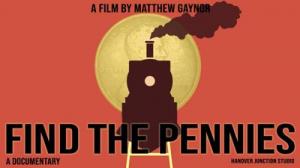 Courtesy: Hanover Junction Studio
Huntingdon, Pa. – Matt Gaynor, a Juniata College senior from Jacobus, Pa., studying integrated media arts and film production, wrote and directed the documentary titled "Find the Pennies," which will be premiering at the Clifton 5 Cinema in downtown Huntingdon on May 7 at 8 p.m. The event is open to the public with a $5 donation to the Mifflin County Railroad Club.
"Find the Pennies" will take its viewers on an adventure through Mifflin County history and a century-old Pennsylvania legend of the great train robbery of 1909 in the Lewistown Narrows. The documentary, featuring firsthand accounts and interviews, tells the story of the robbery and the treasure that may have once laid in the mountains of the narrows.
"The premise of the film is critiquing and breaking down the truth of a story that means a lot to the area," says Gaynor. "We really care about the town we made the documentary about, and it was so moving to hear the experiences of the local people who were involved." 
Gaynor created the documentary for his senior honors thesis project. While most of his work are fictional pieces, he branched out to try a different genre once he became passionate about the story.
"I began my research by reading one single article, and suddenly, I fell down a rabbit hole and learned what an amazing story it was. It needed to have a film made about it because it is such a long-term story with so much drama and so many generations of people that it involves," Gaynor says.
The documentary will be the second film of Gaynor's to premiere at the Clifton 5 Cinema, and Gaynor is the first student to ever debut a feature film in the theater. His full-length film, "A Small, Unimportant, and Beautiful Life or: (The Explanation of an Unexplained Journey Through the Multiverse)" premiered in the theater this past December.
Gaynor was also the recipient of the Endeavor Award at the 2015 Depth of Field International Film Festival for a film he wrote and directed titles, "Frames: A Handful of Love Stories."
Complimentary refreshments will be available prior to the screening.
--Written by Taylor Smallwood '19--
Contact April Feagley at feaglea@juniata.edu or (814) 641-3131 for more information.