Juniata Alumnus Chuck Knox '54 Passes Away
(Posted May 14, 2018)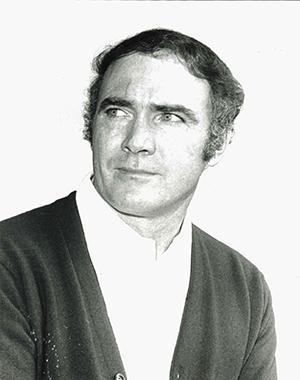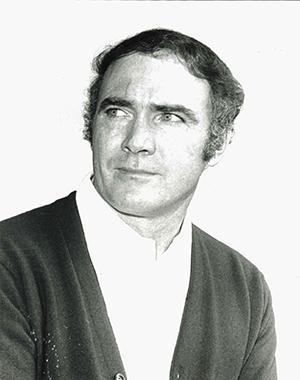 Huntingdon, Pa. -- Chuck Knox '54, the legendary coach of the Los Angeles Rams, Buffalo Bills, and Seattle Seahawks, died Saturday, May 12, at his home in Palm Springs. He was 86.
Among Juniata's most well-known and respected alumni, Knox served his alma mater in many ways over the years. Known widely for his pithy "Knox-isms," including "Play the hand you're dealt" and "don't tell me how rough the water is, just bring the ship in," Knox's style and ideas represented for many the enduring values of a Juniata education: hard work, personal integrity, and thoughtful engagement with challenge.
A native of Sewickley, Pa., Knox earned a bachelor's degree in history from Juniata in 1954. He was hired as an assistant coach at the college the same year and went on to become head coach at several Pennsylvania high schools from 1955 to 1959. Later in 1959, he was hired as an assistant coach at Wake Forest University and then moved to the University of Kentucky from 1961 to 1962. His first professional coaching job was with the New York Jets of the American Football League, where he was instrumental in signing Joe Namath, and as offensive line coach developed such players as Winston Hill and Sherman Plunkett. "I take the same basic premise I took coaching high school football in Pennsylvania. Hard work will win," said Knox in a 1991 issue of Sports Illustrated. His hard work throughout his career was commemorated in his autobiography "Hard Knox," published in 1988.  He left a job in a steel mill to come to Juniata's campus. While in Huntingdon, he met Shirley Rhine, a Huntingdon High School cheerleader and the couple married before Knox graduated. At the time of his passing, they had been married for 65 years.
In his autobiography, he characterized himself as a "tough kid from the mills" who brought boxing gloves with him to Juniata. He graduated with academic honors. At Juniata, he played on both the offense and defense as a tackle and was co-captain of the college's first undefeated team in 1953. He also earned letters in track, competing in the discus and shot put.
"My time at Juniata influenced my career in that I learned the basic concepts of teaching and relating to people during my time there," Knox said in an interview with the college in 2005. "The football field is an extension of the classroom—you even write out lesson plans for what you might do on a particular day—and all those skills relate directly to what I learned at Juniata."
Knox served on Juniata's board of trustees from 1978 until 1999. When Knox left the board, the trustees conferred upon him the status of trustee emeritus. A longtime supporter of Juniata, Knox and his wife, Shirley, have made financial gifts to the college every year and, in 2005, donated $1 million to endow the Dr. Charles R. and Shirley A. Knox Chair in History, held by historian David Hsiung since its inception. The couple provided support for the lighting installed at Knox Stadium, gave to support the construction of the Kennedy Sports and Recreation Center, and Knox himself served as honorary chair of a $1 million campaign to improve Juniata's athletic facilities that culminated in the construction of Knox Stadium, Juniata's 3,000-seat football field, in 1988.
Knox was elected to the Juniata College Sports Hall of Fame in its inaugural year 1995 and received the Alumni Achievement Award in 1974. He also was awarded an honorary doctor of laws degree in 1983 at the college's commencement ceremony. Knox was elected to the Pennsylvania Sports Hall of Fame in 1993 and became eligible for induction into the NFL Hall of Fame in 2003. His career won-lost record with three teams is 186-147-1. He was voted NFL Coach of the Year four times and was voted American Football Conference Coach of the Year in 1983 and 1984. He remains one of the few coaches in league history to win division championships for three different franchises.
Knox's lifetime achievements and multiple Coach of the Year Awards qualified him for recognition in the NFL Hall of Fame, though induction did not happen during his life. Compared to other coaches in the hall, Knox compared favorably. He had 84 more lifetime victories than Bill Walsh of the San Francisco 49ers; 70 more than George Allen of the Los Angles Rams and Washington Redskins; 50 more than Hank Stram of the Kansas City Chiefs; and 28 more than Marv Levy of the Buffalo Bills.
After joining the ranks of professional football coaches with the Jets, Knox moved to the National Football League as an assistant coach with the Detroit Lions from 1967 to 1972, also as offensive line coach.
Knox earned his first NFL head coaching job in 1973 with the Los Angeles Rams. At Los Angeles, Knox developed or drafted such All-Pro players as Lawrence McCutcheon, Jack Reynolds, Jack Youngblood, Fred Dryer and James Harris, the first African-American quarterback to start regularly for an NFL team. 
By 1978, the respect Knox had earned as an innovator and motivational coach had spread throughout the league and the Buffalo Bills hired him as head coach and vice president of football operations. He made immediate news by trading O.J Simpson, who was then one of the NFL's greatest running backs on the downside of his career. Among the draft choices Knox received for Simpson were All-Pro running back Joe Cribbs and Hall of Fame quarterback Jim Kelly.
Knox accepted the head coaching position for the Seattle Seahawks in 1982, where he helped develop the careers of Hall of Fame receiver Steve Largent, running back Curt Warner and quarterback Dave Kreig. Throughout his NFL coaching career, Knox also developed many assistant coaches who went on to head coaching positions, including Dick Vermeil, Ken Meyer, Kay Stephenson, Ray Malavasi and Leeman Bennett.
Chuck Knox was a head coach in the National Football League for 22 years, one of the longest tenures in league history. He also developed another football coach, his son Chuck, who coached with the Minnesota Vikings. 
Contact April Feagley at feaglea@juniata.edu or (814) 641-3131 for more information.