Juniata Environmental Science Student Earns Hollings Scholarship
(Posted May 14, 2018)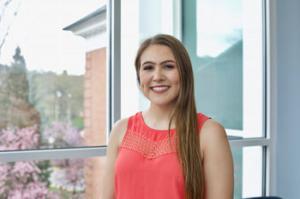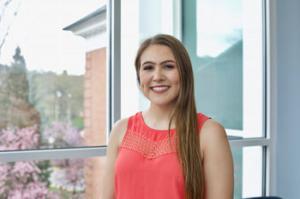 Huntingdon, Pa. – Stephanie Letourneau, a sophomore studying environmental science at Juniata College, has been awarded an Ernest F. Hollings Undergraduate Scholarship from the National Oceanic and Atmospheric Administration (NOAA).
Letourneau's Hollings scholarship includes tuition assistance for her junior and senior year at Juniata as well as a 10-week, paid internship at a NOAA facility for the summer of 2019.
"In the fall, I will choose an internship with a NOAA mentor and do a site visit," Letourneau says. "I am really looking forward to learning about new research methods and gaining extensive experience. I also look forward to the connections I'll be able to make with scientists and other students."
Hollings Scholarships are awarded to college students entering their junior year of undergraduate study who are studying in the engineering, biology, chemistry, physics, math, marine science and atmospheric science fields. Recipients are selected based on their success in these fields and an application essay.
 "I wrote my essay about my passion for environmental science and my plans to study at the Raystown Field Station this fall and in the Galapagos Islands next spring," says Letourneau.  
Letourneau adds that she is grateful for the assistance of Vince Buonaccorsi, professor of biology, who helped her prepare and submit her application and essay.
"I don't think I could have done it without his help," she says.
The Hollings Scholarship program is designed to increase undergraduate training, foster interdisciplinary training, increase environmental literacy in the public and prepare students for public service and education careers.
--Written by Taylor M. Smallwood '19-- 
Contact April Feagley at feaglea@juniata.edu or (814) 641-3131 for more information.