Philadelphia Photographer to Exhibit Work at Juniata College
(Posted August 9, 2018)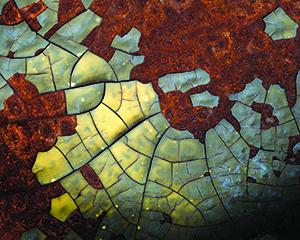 Photo: Courtesy Mark Conti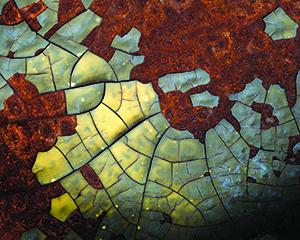 Photo: Courtesy Mark Conti
Huntingdon, Pa. – Mark Conti, a 1975 graduate of Juniata College, will return to campus to present an exhibition of his recent photography in the Juniata College Museum of Art (JCMA). The exhibition will run from Thursday, Sept. 20 to Saturday, Nov. 3 with an opening reception on Saturday, Sept. 29 from 10 a.m. to 12 p.m. Both the exhibition and the opening are free and open to the public.
Conti is a photographer of both natural and man-made subjects from forests and figures to cityscapes and landscapes. With these images, Conti invites his viewers to re-examine what is before them as if seeing it for the first time.
According to his website, Conti's work "mirrors the disorienting aspects of life and culture in the late 20th century, and the 'macro' landscapes and abstract images challenge viewers to react to a fragmented view of the world and compare it to their own experience."
Conti has been taking fine art photographs for more than 30 years, beginning during his undergraduate studies at Juniata, where he earned a degree in photography and English literature. During his four years at the College, he participated in gallery shows and photo-edited the College's yearbook.
After Juniata, Conti continued his education through workshops at institutions including Apeiron and Peters Valley. He eventually went on to teach photography workshops at Juniata and The Cape May Photographic Workshops.
Like all shows at the Juniata College Museum of Art, this exhibition is part of Juniata's commitment to bring experiences that are thought-provoking, refreshing, and entertaining to the Juniata campus and Huntingdon community. To learn more about Juniata College Museum of Art exhibitions, visit www.juniata.edu/museum. 
The museum is free and open to the public. From September to May, it is open Mondays and Thursdays from 2 p.m. to 8 p.m. On Tuesdays, Wednesdays, and Fridays, it is open from 10 a.m. to 4 p.m. and, on Saturday, it is open from noon to 4 p.m.
--Written by Taylor M. Smallwood '19-- 
Contact April Feagley at feaglea@juniata.edu or (814) 641-3131 for more information.