A Special Reason to Celebrate Competition
(Posted September 9, 2018)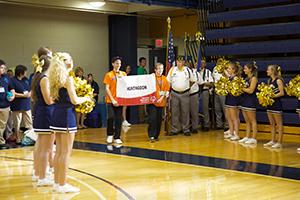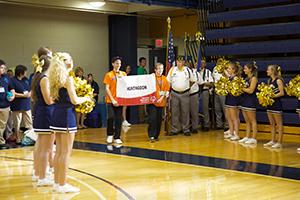 Huntingdon, Pa.—Juniata College will host the Special Olympics Pennsylvania Fall Sectional event on Sunday, September 23 beginning at 8 a.m.
Each fall, Juniata welcomes athletes to campus for the competition. Last year, more than 300 participants and 120 student volunteers participated in the all-day event.
"The whole event is so rewarding for everyone involved," says Abigail Henning, a senior at Juniatawho serves as the director of the Special Olympics Committee. "This event means a lot to the athletes, who are all very impressive individuals. And, I know the volunteers always enjoy themselves, too."
Founded in 1968, the mission of Special Olympics "is to provide year-round sports training and athletic competition in a variety of Olympic-type sports for children and adults with intellectual disabilities." There are nearly five million athletes involved in Special Olympics across the world.
For more information, contact Abigail Henning at hennial15@juniata.edu.
—Written by Nathan Woods '19—
Contact April Feagley at feaglea@juniata.edu or (814) 641-3131 for more information.