Poetry Coffeehouse to Celebrate Queer Voices at Juniata College
(Posted October 30, 2018)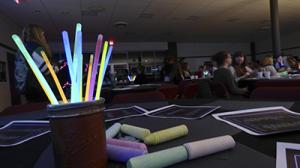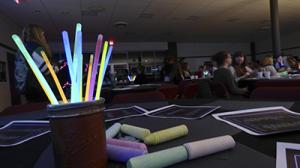 Huntingdon, Pa. – On Thursday, November 8, 2018, Juniata College will host a poetry coffeehouse in Ellis Hall Ballroom at 7:30 p.m. The performances will include songs, prose, poems and theatrical pieces by queer artists. Each composition will be performed by Juniata students and faculty. The event is free and open to the public.
"We welcome people in the Huntingdon community to come to or speak at the event," says Alex Bressler, a junior at Juniata. The event, which is put on by the College's English department, will provide a space for everyone to share and reflect on what it is like to be a part of the LGBTQ+ community or an ally.
This theme of this year's event—which is the inaugural year for this coffeehouse at Juniata—is based on author Ariel Levy's book, The Rules Do Not Apply. The book is about a woman who goes on a journey around the world to find her true self. It was selected by Rosetta Johnson, a first-year student at the College, for the class to use.
"People are going to leave with a thought of what it means or is like to be a part of the LGBTQ+ community," says Amily Buenrrostro, a junior at the College.
The Queer Voice performances are organized by Amanda Page, assistant professor of English, and students in her Queer Voices course at the College. They complement other annual events held by the English department including "Unlock Your Voice," a poetry coffeehouse that celebrates women's literature, and "Lift Ev'ry Voice," a poetry coffeehouse that celebrates black literature.
"Representation matters. Representing the arts matters," says Page. "There should be a certain amount of excitement about experiencing art that shows us different perspectives. Even if you don't identify with who is speaking, you can still get a glimpse into their experience of the world."
--Written by Sierra Waite '21
Contact April Feagley at feaglea@juniata.edu or (814) 641-3131 for more information.