Rembrandt and Friends: Juniata College Museum of Art to Host Works of 17th Century Printmakers
(Posted January 3, 2019)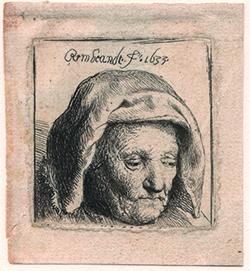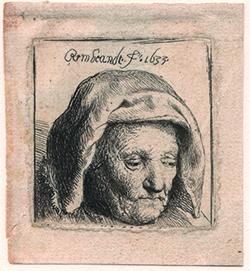 Huntingdon, Pa. – Starting Thursday, Feb. 14, the Juniata College Museum of Art will host "Rembrandt: The Consummate Etcher and Other 17th Century Printmakers," with an opening reception from 5 to 6:30 p.m. The exhibition and reception are free and open to the public.
Rembrandt is generally considered to be one of the most important figures in western art history. He is known for his exploration of the personality and moods of his subjects, as well as for his wide-ranging subject matter, prolific output and influence on other artists.
This exhibition, on loan from Syracuse University Art Galleries, presents Rembrandt's prints alongside those of 15 of his contemporaries. Organized thematically to feature landscapes, scenes of daily life, portraits and religious subjects, the exhibition encourages visitors to discover the similarities, differences and technical achievements of these talented artists.
Rembrandt took advantage of the new tools of his day, including the prepared plate, which was treated like a piece of paper, enabling him the opportunity to draw his design directly on the plate with freedom. With this method Rembrandt created almost 300 original etchings during his career.
As with other Juniata Museum exhibits, students in Juniata's museum studies program will help to install and set up the exhibition.
The Juniata College Museum of Art is open from 2 p.m. to 8 p.m. Mondays and Thursdays, 10 a.m. to 4 p.m. on Tuesdays, Wednesdays and Fridays, and 12 p.m. to 4 p.m. on Saturdays. To learn more about the exhibition, visit the JCMA during these hours or visit http://www.juniata.edu/academics/museum/index.php.
--Written by Taylor M. Smallwood '19-- 
Contact April Feagley at feaglea@juniata.edu or (814) 641-3131 for more information.