Bringing the 70s Back: Juniata Presents ETHEL's Documerica
(Posted January 17, 2019)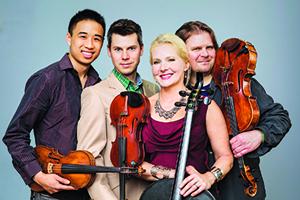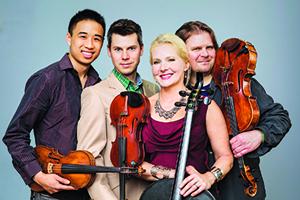 Huntingdon, Pa. – On Saturday, Feb. 9, Juniata College will host Documerica, a multimedia concert that melds multiple screen video projections with original music by some of today's top composers. The presentation begins at 7:30 p.m. in the Rosenberger Auditorium, Halbritter Center for the Performing Arts. This ticketed event is open to the public.
Documerica is performed by the post-modern quartet ETHEL. Showcasing visuals from Project Documerica, a 1970s photographic archive commissioned by the Environmental Protection Agency, alongside the music of today, the program explores the idea of a hectic era that effectively connects to today's environmental and social issues.
In 1971, Project Documerica commissioned talented photographers across the U.S. to document the environmental conditions to show its impact on society. The project collected tens of thousands of photographs that remained neglected until digitalization made the collection accessible.
Almost half a century later, ETHEL's Documerica brings the archive to light, with a variety of composers who represent the diversity of America by coming from different regions, backgrounds and generations.
This multimedia performance is described by the New York Times as "new music bonding with old images in rich, provocative and moving ways."
The artist's performance is part of the Juniata Presents series. With performances throughout the year, the series aims to expand cultural education and artistic viewpoints for both campus and local community audiences. It supports and brings attention to performance as a celebrated art form.
For tickets or to learn more about Juniata Presents events, visit: www.juniatapresents.com, or call (814) 641-JTIX (5849). General admissions tickets for single performances are $20, except where otherwise noted. Single-show tickets for seniors over age 65 and children age 18 and under are $12. Juniata College students are admitted free with a student ID.
--Written by Taylor M. Smallwood '19-- 
Contact April Feagley at feaglea@juniata.edu or (814) 641-3131 for more information.