Evelyn From the Internets to Visit Juniata
(Posted April 7, 2019)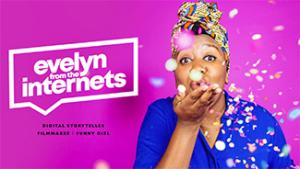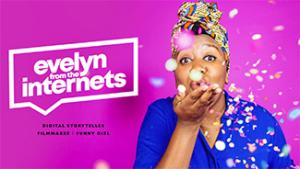 Huntingdon, Pa. – For the last event in this spring's Equity, Diversity and Inclusion series at Juniata College, campus will be getting a visit by Evelyn Ngugi, also known as Evelyn from the Internets. The event will take place in Brumbaugh Academic Center, Alumni Hall at 7 p.m. on Sunday, April 14, and is free and open to the public.
Ngugi is a multimedia journalist, visual storyteller and blogger who uses the internet to connect people. Her desire is to "uncover the neglected narratives of your community and finally introduce you to your neighbor through online video."
She does so by utilizing platforms like YouTube, on which she has collected almost 200,000 subscribers and over thirteen million views.
Ngugi attended the University of Texas at Austin's School of Journalism, and has worked with companies like Naturally Curly, Society HAE and Phoenix New Times.
Ngugi's visit is part of the Office of Equity, Diversity, and Inclusion's Series for Inclusive Excellence, which hosts events that present an opportunity to advance Juniata's institutional goal of creating a campus community of inclusiveness from the classroom to the residence hall room to the conference room. Each event from the series is open to all members of both the Juniata and Huntingdon communities. To learn more, visit: www.juniata.edu/diversity.
--Written by Taylor Smallwood '19—
Contact April Feagley at feaglea@juniata.edu or (814) 641-3131 for more information.