Erica Rhodes Hayden to Talk About Her New Book on Troublesome Women
(Posted April 16, 2019)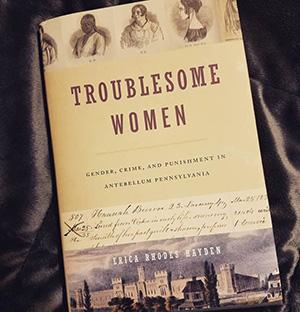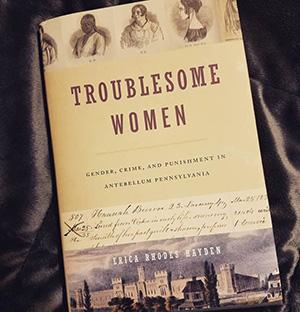 Huntingdon, Pa.—On Monday, April 22, Erica Rhodes Hayden, a 2007 Juniata College alumna who serves as associate professor of history at Trevecca Nazarene University in Nashville, Tenn., will give a talk about her new book, Troublesome Women: Gender, Crime and Punishment in Antebellum Pennsylvania. Hayden's presentation will take place on Juniata's campus in Neff Lecture Hall,  von Liebig Center for Science, at 7 p.m.  
Troublesome Women tells the story of female criminals in Pennsylvania between the years 1820 to 1860. In the book, Hayden explores the challenges of being a female inmate during this time, the efforts to exert agency over their lives and bodies, issues of race and social class in prisons, and how female prisoners' experiences differed from that of male inmates.
"Hayden researches how women served as active agents that have a role in shaping their own experiences," says David Hsuing, the Charles R. and Shirley A. Knox Professor of History at the College. "Typically, people who have looked at prisons at this time have approached their research from the administration's perspective, so looking at it from the prisoner's perspective—let alone the women's perspective—is a newer approach."
Hayden has also written another book, Incarcerated Women: A History of Struggles, Oppression and Resistance in American Prisons. And, she also recently received Trevecca's Teaching Excellence Award for 2019.
--Written by Jill Palmer '20--
Contact April Feagley at feaglea@juniata.edu or (814) 641-3131 for more information.