Uncovering the Hidden Collections at Juniata College
(Posted November 7, 2019)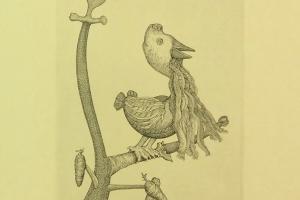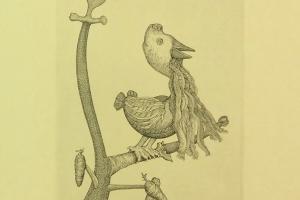 Huntingdon, Pa.—The Juniata College Museum of Art opened its new exhibition, Mining the Museum: Hidden Collections, Oct. 31, which will be open through Feb. 8, 2020. 
This is a way to give access to, "objects that may not often be on view or that may be unknown outside their specific field" says Kathryn Blake, director of the Juniata College Museum of Art. 
This exhibition includes objects from departments across campus. Pieces from the museum's storage, zoology collection, herbarium, entomology collection, geology collection, archaeology collection, and library archives are on display. 
"This exhibition is a collaborative project of the Museum Studies Practicum and the Museum Education classes. It is intended to complement our artist-in-residence exhibition In the Fabric of the Woodland. While that exhibition uses words alone to prompt a viewer to imagine a species (threatened, extirpated, endangered, extinct), this exhibition uses objects to spark imagination about words we might use to describe how those materials fit into or represent our eco-system, past or present. It's kind of two sides of the same coin: both exhibitions ask viewers to imagine and seek knowledge," says Blake.
These collections are hidden because they are generally only accessible in certain academic areas of study. Blake describes this exhibition as a way to "engage students with diverse POEs (Programs of Emphasis) and interests. Art and Science are not disparate disciplines — they share the need for questioning and imagination."
Each piece, different than the one before it, tells a unique story; and together, they reflect the integrated disciplines that Juniata upholds. 
The Juniata College Museum of Art is open from 2-8 p.m. Mondays and Thursdays; 10 a.m. to 4 p.m. Tuesday, Wednesday, and Friday; and from noon to 4 p.m. Saturdays. 
--Written by Rachel DesFosses '21--
Contact April Feagley at feaglea@juniata.edu or (814) 641-3131 for more information.