American Dream: Photographs by Zora Murff to be Exhibited at JCMA
(Posted January 13, 2020)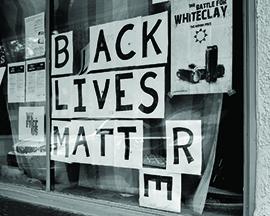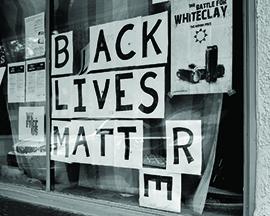 Huntingdon, Pa. – An exhibit, "American Dream: Photographs by Zora Murff," will open Thursday, Jan. 16, at the Juniata College Museum of Art.
An opening reception will be held at 5 p.m. Thursday, Jan. 23, in the museum. The exhibition and the reception are free and open to the public. 
A documentary photographer, Murff connects with people and their surroundings by asking the simple question, "What is your American dream?" As he composed this body of work, the photographer expressed surprise that most of the answers he received were about the general idea of the American dream rather than the individual's personal aspirations. One subject responded that the American dream "is something that's accessible for only some of us."
"American Dream: Photographs by Zora Murff" includes images and audio clips of the African American voices that reflect upon the ways each person responds to the social and cultural contexts within which they find themselves as they attempt to define and pursue the American dream. 
Murff is an assistant professor of photography at the University of Arkansas. His work addresses questions related to the socialization of imagery, with a special interest in the image's role in shaping and challenging stereotypes that intersect with race and socioeconomics in America. 
He was named as an Aperture Portfolio Prize finalist, an honoree for PDN's 30: New & Emerging Photographers to Watch, and was selected as a Light Work Artist-in-Residence. Murff has published books by Aint-Bad Editions and Kris Graves Projects, with his most recent publication, At No Point In Between, published by Dais Books. Murff is co-curator of Strange Fire Collective, a group of interdisciplinary artists, writers, and curators working to promote and construct an archive of artwork created by women, people of color, and LGBTQ+ individuals. 
As with other Juniata Museum exhibits, students in Juniata's museum studies program will help to install the exhibition.
The Juniata College Museum of Art is open from 2 p.m. to 8 p.m. Mondays and Thursdays, 10 a.m. to 4 p.m. on Tuesdays, Wednesdays and Fridays, and 12 p.m. to 4 p.m. on Saturdays. To learn more about the exhibition, visit the JCMA during these hours or visit http://www.juniata.edu/academics/museum/index.php.
Contact April Feagley at feaglea@juniata.edu or (814) 641-3131 for more information.