Recent Graduate Fills AmeriCorps Position at Juniata College
(Posted February 17, 2020)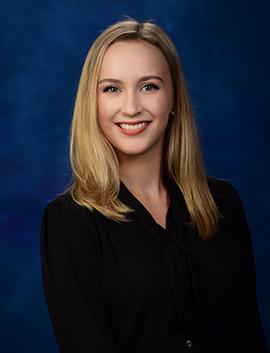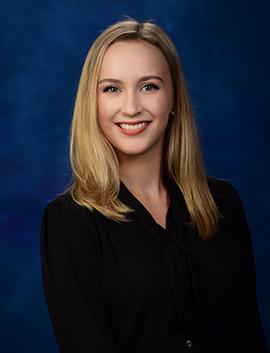 HUNTINGDON, Pa.–Juniata College alum Madison Hearn '19 accepted a one-year Community Partnership Coordinator position funded through AmeriCorps VISTA (Volunteers in Service to America) and has been working to build a program and curriculum for local youth. 
In this capacity, Hearn will strengthen the population health initiative between Penn Highlands Huntingdon and Juniata College and improve the health literacy of the community by implementing a program called ACHIEVE (Advancing Community Health Innovation through Education, Vision, and Empowerment). 
 "As someone who was born and raised in Huntingdon County, I am very happy to be working on ACHIEVE, which combines the strengths of the College and Hospital to provide education and resources that enhance health literacy," Hearn said. "This program was designed specifically for Huntingdon County through collaboration between the College, Hospital, faculty and administration from Huntingdon Area School District, and community stakeholders who serve on the Healthy Huntingdon VISTA Advisory Council."
Before accepting her position with VISTA, Hearn previously worked with Dr. Rob Gillio and Chris Gildea, creating online content and program materials for the Force for Health program, which inspired the approach to ACHIEVE. In her new role, Hearn now reports to Sarah Worley, Ph.D., associate professor of communication and director of community-engaged learning at Juniata; and Rachel McMullen, director of physician network at Penn Highlands Huntingdon. 
"The work of the VISTA is specifically focused on capacity building, which will help to strengthen the partnership between the hospital and college, and ensure the sustainability of the ACHIEVE program in Huntingdon County," said Worley. "This will also create more opportunities for Juniata students to connect with the Huntingdon community."
"This is an exciting opportunity to partner with the college and Madison to make a positive impact on the health of the community," said Penn Highlands Huntingdon president, Joe Myers. "Our goal is to sustain this partnership and program, provide necessary education and resources to our community, and to have a lasting positive impact on Huntingdon county."
The position is hosted by Juniata College through the Healthy Huntingdon Partnership, formed by the College and Penn Highlands Huntingdon to address community health needs as identified in the Community Health Needs Assessment by addressing social determinants of health through increased health literacy. The VISTA project is generously funded by a grant from the Penn Highlands Huntingdon Foundation with funds raised by the J.C. Blair Auxillary at the 2018 Hospital Gala event.
"As a VISTA, my ultimate goal is to address poverty by empowering the community to make informed health decisions through increased health literacy," said Hearn. "To do this, I will implement the ACHIEVE program, which will help high school youth understand the factors related to their health and encourage them address barriers to health in the community through community health innovation projects. This program will be available to all high schools in Huntingdon County at no cost, thanks to the generous support of the Hospital."
AmeriCorps is program supported by the federal government, private donors, organizations and businesses which aims to engage adults to help others while meeting critical needs in the community through public service.
Following her year of service, Hearn will attend medical school starting in July 2020 to earn both a master's degree in public health and a doctor of medicine (MD). 
"With this foundation and recognition of the barriers to healthcare that rural communities face, I hope to practice as a physician in a rural medically-underserved community to provide comprehensive care for patients and help solve issues related to access to healthcare," Hearn said.
Contact April Feagley at feaglea@juniata.edu or (814) 641-3131 for more information.