Juniata College student honored as Newman Civic Fellow
(Posted March 12, 2020)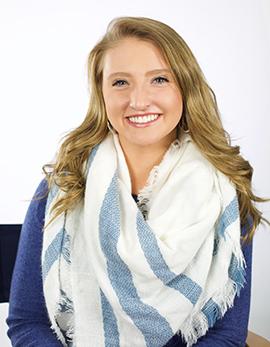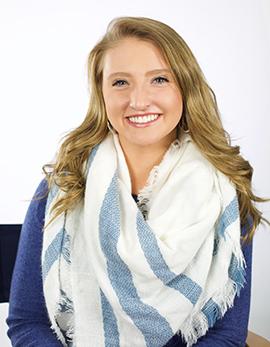 HUNTINGDON, Pa. – Campus Compact, a Boston-based non-profit organization working to advance the public purposes of higher education, has announced the 290 students who will make up the organization's 2020-2021 cohort of Newman Civic Fellows. The 2020 cohort—the largest group of Newman Civic Fellows to date—includes Madison Troha, a senior at Juniata College. 
The Newman Civic Fellowship is a year-long program for students from Campus Compact member institutions. The students selected for the fellowship are leaders on their campuses who demonstrate a commitment to finding solutions for challenges facing communities locally, nationally, and internationally.
"Community involvement has always been a huge part of my life and passion of mine. I believe that community is one of the strongest forces in our lives," said Madison. "I have always felt loved and supported by my own community, so I constantly feel compelled to give back. I feel particularly driven to provide access to opportunities and resources to those that may need it, especially the youth in our community."
The fellowship is named for the late Frank Newman, one of Campus Compact's founders, who was a tireless advocate for civic engagement in higher education. In the spirit of Dr. Newman's leadership, Campus Compact member presidents and chancellors may nominate one student from their institution for the fellowship.
"At 20 years old, Madison officially founded the non-profit community organization ACT (Achieving Community Together)," said Juniata College president James A. Troha. "As founder and president of ACT, she has brought much joy to the youngest citizens of the Huntingdon County community by providing summer camps scholarships to local youth, organizing a summer reading program, and coordinating 'Project Joy' to ensure that children receive Christmas gifts, with the motto, 'something they want, something they need, and something to read'." 
Through the fellowship, Campus Compact provides the students with a variety of learning and networking opportunities that emphasize personal, professional, and civic growth. Each year, Fellows are invited to a national, in-person conference of Newman Civic Fellows and participate in numerous virtual training and networking opportunities. The fellowship also provides fellows with pathways to apply for exclusive scholarship and post-graduate opportunities. 
"We are proud to recognize each of these extraordinary student leaders and thrilled to have the opportunity to engage with them," said Campus Compact President Andrew Seligsohn. "The stories of this year's Newman Civic Fellows make clear that they are committed to finding solutions to pressing problems in their communities and beyond. That is what Campus Compact is about, and it's what our country and our world desperately need."
The Newman Civic Fellowship is supported by the KPMG Foundation and Newman's Own Foundation. Learn more at compact.org/newman-civic-fellowship.
###
Campus Compact is a national coalition of colleges and universities committed to the public purposes of higher education. Campus Compact supports institutions in fulfilling their public purposes by deepening their ability to improve community life and to educate students for civic and social responsibility. As the largest national higher education association dedicated solely to campus-based civic engagement, we provide professional development to administrators and faculty to enable them to engage effectively, facilitate national partnerships connecting campuses with key issues in their local communities, build pilot programs to test and refine promising models in engaged teaching and scholarship, celebrate and cultivate student civic leadership, and convene higher education institutions and partners beyond higher education to share knowledge and develop collective capacity. Visit www.compact.org.
Contact April Feagley at feaglea@juniata.edu or (814) 641-3131 for more information.