Juniata College Welcomes new Director of the Health Professions Program
(Posted July 17, 2020)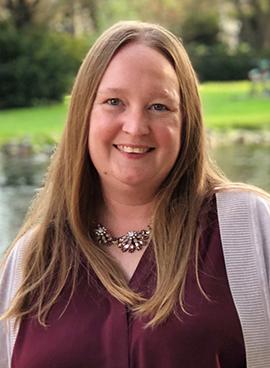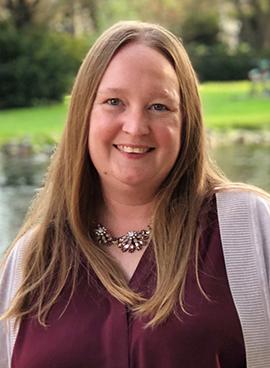 HUNTINGDON, Pa. — Juniata is pleased to welcome Patricia "Tricia" Hunt as the new director of the health professions program. 
Hunt brings several years of experience in higher education, having served as an adviser in the pre-health program at Penn State University and in mechanical engineering at Perdue University. 
"I enjoy working with pre-health profession students," Hunt said. "It's not only about helping them achieve their academic goals and professional aspirations, there is a lot of personal and professional development."
Many students who hope to work in healthcare are drawn to the field because of past experiences or have family members who chose that path as well. All are connected by a desire to help others, and throughout their college careers that drive deepens and matures. 
"They start to find their purpose. The transformation is really beautiful to watch and I love being a part of it," she said. "The students take that inspiration and make it a driver so they can pursue that path into the future."
Students in Juniata's health professions program are introduced to local, national, and global models of healthcare through a variety of experiences including traditional coursework, experiential learning, and internships. 
The Health Professions Committee, an interdisciplinary group of faculty and staff, provides guidance and support for students through group advising, formal coursework, training workshops, faculty-led admissions test preparation, and facilitating relationships between professional schools and regional health care organizations. Each individual student receives a Health Professions Adviser who specializes in their chosen health professions career as soon as they begin their studies at Juniata. 
Committee members help students understand the wide variety of healthcare fields an individual can enter including medicine, dentistry, pharmacology, physical and occupational therapy, behavioral health, optometry, veterinary medicine, and health communication. 
"Most students come into pre-health wanting to be a physician, dentist, or physician assistant. There are so many other career fields out there in health care that people don't get exposed to," said Hunt. "Our goal is to help students make those connections."
At Juniata, there are exceptional opportunities to learn about rural health care. These opportunities include Rural Health Care classes, regularly-offered internships within the UPMC Altoona Regional Health System and the Geisinger Health System, and an Early Assurance Program with Temple University School of Medicine. The Health Professions Program also enjoys an excellent working relationship with Penn Highlands Hospital in Huntingdon and the Southcentral PA AHEC (Area Health Education Center).
Hunt hopes to see the program expand to include additional health professions to help students open doors to other avenues. 
"Regardless of their goal, we want to create an environment that will help them manage the pathways they need to achieve their dream," she said. "Being able to show them the opportunities in health care and to give them the satisfaction of having their personal goals realized is why we are all here."
Contact April Feagley at feaglea@juniata.edu or (814) 641-3131 for more information.