Juniata Senior Named to American Mock Trial Association's Student Advisory Board
(Posted July 31, 2020)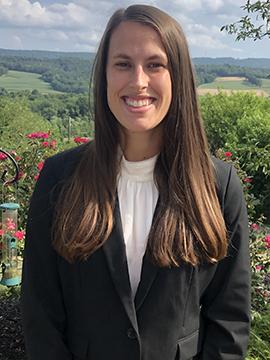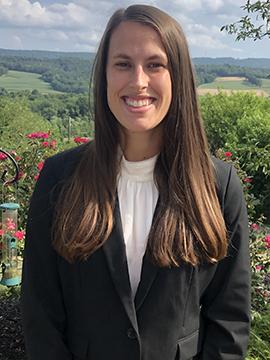 HUNTINGDON, Pa. — A Juniata College senior and member of the College's nationally-ranked Mock Trial team has been invited to join the 2020-2021 American Mock Trial Association (AMTA) Student Advisory Board. 
Meadow Walshaw-Wertz of Sunbury is the only student selected by AMTA to serve on the board from a college or university in Pennsylvania and will serve alongside peers from Harvard, Stanford, Northwestern, and Tufts universities, University of Michigan, and the University of California, Davis. 
"We were overwhelmed by the number of applications we received and the caliber of students. It was truly an outstanding group, and you managed to stand out as a stellar candidate in both the written and interview phases," said Brandon Harper, president of the AMTA, in the invitation letter. "This was such a difficult decision and we were incredibly impressed with your application."
The AMTA Student Advisory Board is comprised of a collaborative, innovative, and diverse group of current student competitors charged with providing a student perspective on a variety of issues pertinent to the AMTA Board of Directors. The advisory board is committed to inclusivity, participation, transparency, inventiveness, and advocacy. Members come from every geographic region in the United States and represent both student-run and coach-run mock trial programs with varying degrees of institutional financial support. 
Juniata College's Mock Trial Team was founded in 2018 and has advanced to the National Championship playoffs each year since.
"Meadow has been with our team since its inception, and has been very instrumental in our success," said the team's coach Dave Andrews '74. "She has won several Outstanding Attorney and Outstanding Witness Awards from the judges at several of the tournaments. Meadow is also a leader on our team, serving as Captain, and was elected President of the Mock Trial Team by her teammates for the 2020-2021 year."
In competition, each team tries the case four times, twice as prosecution and twice as defense. All of the teams are given the same information and witnesses must stick to the affidavit provided, but the ways different teams interpret the information highlight and challenge each member's ability to adapt, problem-solve, and think on their feet. 
The AMTA was founded in 1985 and serves as the governing body for intercollegiate mock trial competition. The association hosts 32 regional tournaments, eight opening round championships, and a national championship tournament each season. These tournaments draw teams from over 400 universities and colleges, providing a forum for over 7,300 undergraduate students each academic year. 
Contact April Feagley at feaglea@juniata.edu or (814) 641-3131 for more information.